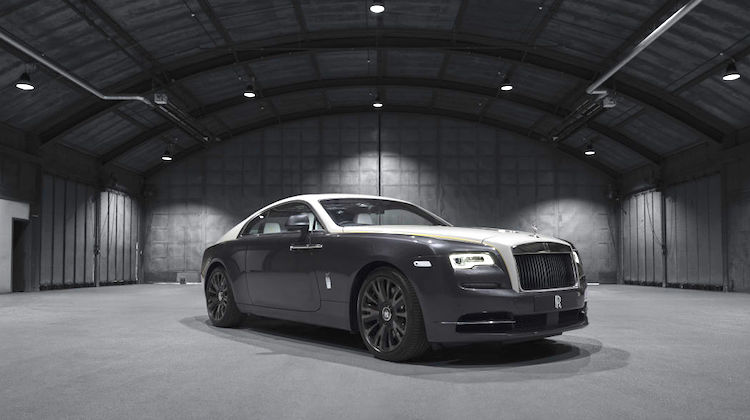 Rolls-Royce just built a custom Wraith that pays homage to the first non-stop transatlantic flight — and its headliner is a masterpiece.
The Wraith Eagle VIII marks 100 years since Capt. John Alcock and Lt. Arthur Brown flew from St John's in Newfoundland to Clifden, County Galway, Ireland, in a WWI Vickers Vimy bomber. 
Two 20.3-liter Rolls-Royce Eagle VII engines successfully powered the aircraft. However, its radio and navigation instruments failed shortly after takeoff. As a result, the crew had to rely on stars to navigate through thick clouds and find Ireland.
It's precisely these stars and clouds that form the centerpiece of the Wraith Eagle VIII. And they're most prominent in the headliner.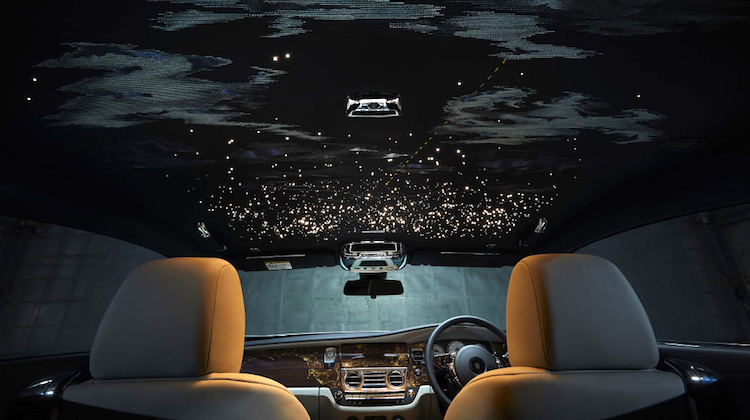 The inside roof features 1,183 fiber optic lights that form the celestial arrangement at the time of the flight in 1919. The exact moment when the Vickers plane emerged from the clouds is highlighted in red.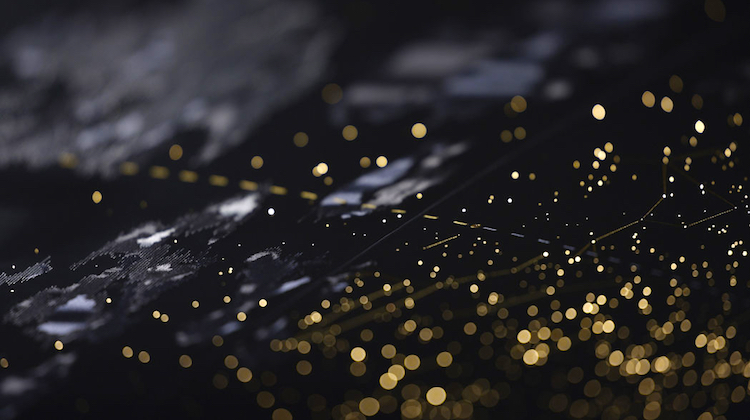 This gorgeous headliner is a prime example of what makes Rolls-Royce so great. Not only is it unique and elegant, but it chronicles an extraordinary moment in human history.
What other automaker would think to use a car's headliner to tell a story?
To see more gorgeous Rolls-Royce interiors, click here.