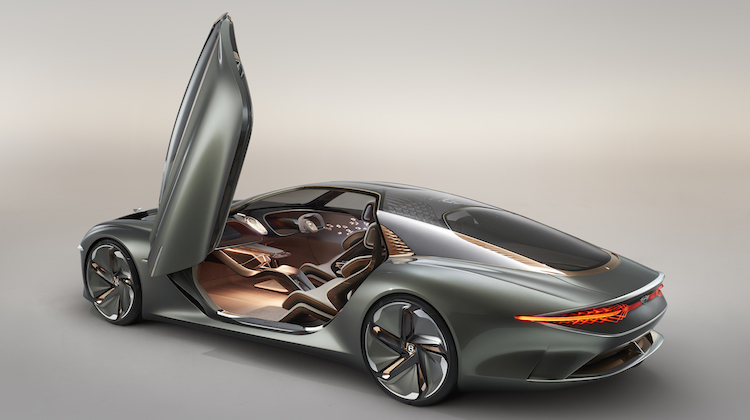 Okay, so maybe "Fruit Roll-Ups" is a bit of an exaggeration, but the Bentley EXP 100 GT is upholstered in something called vegan grape leather.
The new concept car is a head-turning, two-door, four-seat, electric self-driving grand tourer. Bentley says its design and technology offers hints of what we can expect from the automaker by 2035.
"The car's presence and impressive exterior proportions (it's 19-feet long) are reminiscent of many of Bentley's historic Grand Tourers but take these luxury hallmarks into the future," Bentley said in a press release. "The result is a future vision commensurate with Bentley's status as the world's most sought after luxury brand."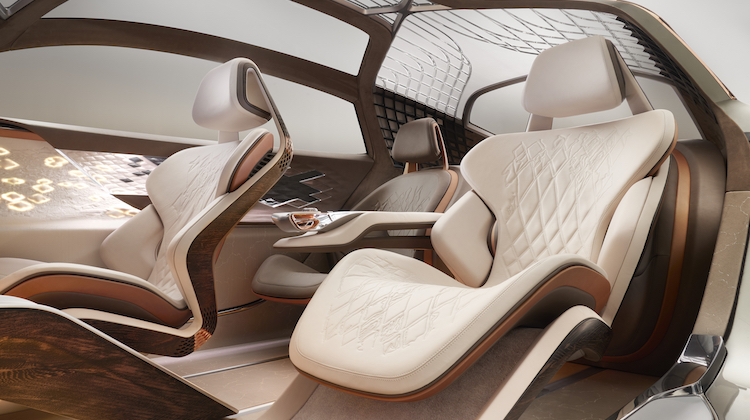 Of course, its interior is just as impressive. Not only is its cabin powered by artificial intelligence, but constructed of sustainable materials — including crystal, 5,000-year-old copper-infused Riverwood, and vegan leather made from grape skins (like a Fruit Roll-Up!).
That's right, we said grape skins!
Italian manufacturer Vegea makes the imitation leather from wine industry byproducts, including grape skins, stalks and seeds. The grapes are mushed, stretched and embossed to look like leather.
For added support, the bio-material is backed with eco-sustainable, recycled and organic textiles, says Vegea.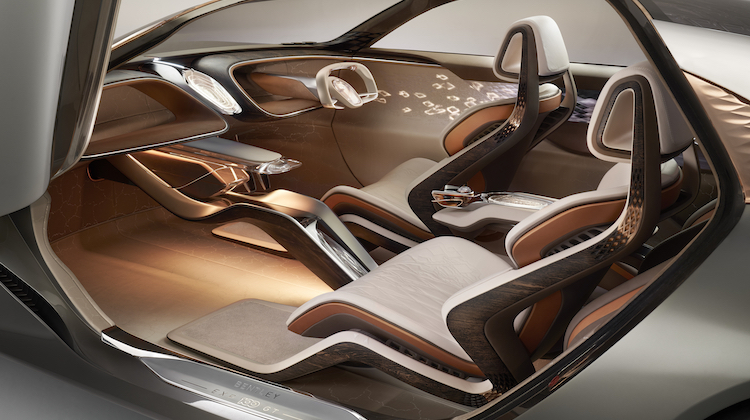 The vegan grape leather is manufactured without the use of toxic solvents, heavy metals or substances dangerous for humans or the environment.
What's more, it's available in a range of thicknesses, elasticities, weights, finishings and textures. With so many options, Vegea says it's suitable for fashion, furniture and automotive applications.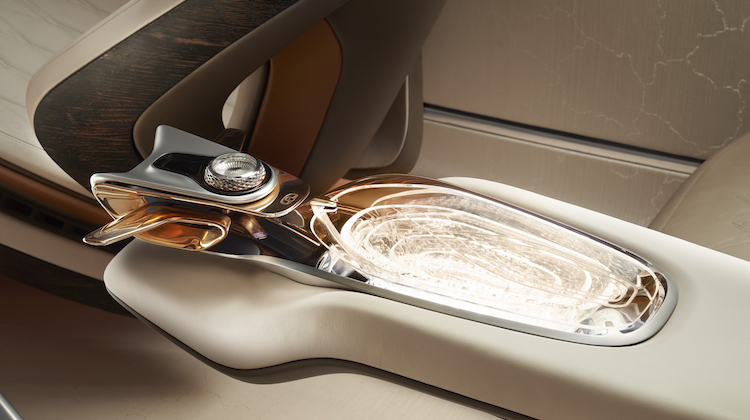 Looking at the photos provided, it's difficult to tell that the Bentley EXP 100 GT is upholstered in anything but genuine leather. But the true test will be how vegan grape leather holds up over time.
Genuine leather is a millennia-old textile of choice because of its durability and exceptional performance in all weather conditions. Meanwhile, this stuff is just… well… grapes.
For now, we'll stick to genuine leather from Hydes Leather and Douglass Interior Products.
As for Bentley, the automaker says the EXP 100 GT "sets the benchmark for sustainable luxury mobility that is autonomous and electric."