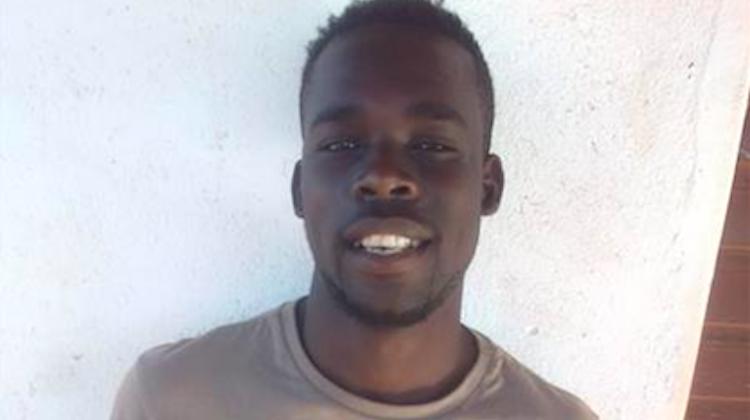 Tshifhiwa Madzhie's life was thrown for a loop when his father suddenly died, leaving him to care for his family of nine.
He was only 24 years old, and desperately trying to carve out a life of his own. But in Limpopo, one of South Africa's poorest regions, there are limited work opportunities.
Now, in addition to finding his own way in life, he had mouths to feed, bills to pay, and other unforeseen expenses and responsibilities.
"The death of my father flung me into the center stage of becoming a breadwinner," Tshifhiwa told Capricorn Voice.
"I had to find something to do in order to supplement the little income which other family members, like my brothers and sisters, were sometimes able to bring in."
Finding auto upholstery
Lost for what to do, Tshifhiwa went to his local internet cafe and began searching on YouTube for business ideas.
That's when he stumbled upon the craft of auto upholstery.
He began watching how-to videos uploaded by trimmers from all over the world, teaching viewers how to repair headliners and sew seat covers.
Desperate to give it a try, Tshifhiwa raised enough money to buy a sewing machine and some tools. And through trial and error — and countless hours watching YouTube videos — he slowly began teaching himself how to do basic repairs.
"It was not easy to follow the instructions on the YouTube videos at first, but I had to focus and pay attention to the details," he said.
The craft transformed his life
Today, Tshifhiwa owns a small auto upholstery shop in Limpopo, where he repairs headliners, door panels, dashboards and seats.
"I am a proud upholsterer who is in high-demand," he told Capricorn Voice.
What's more, he hired two young men who were in similarly desperate situations and taught them everything he learned from YouTube.
Tshifhiwa says the business makes just enough to support all three trimmers and their respective families.
Still, he has big dreams of relocating to a larger space, where he can take on additional clients and even employ more youth.
The craft of auto upholstery transformed Tshifhiwa's life for the better, and he wants to see it do that for others in his community.
To read the full story, see: "Young entrepreneur teaches himself the art of upholstery through watching YouTube."