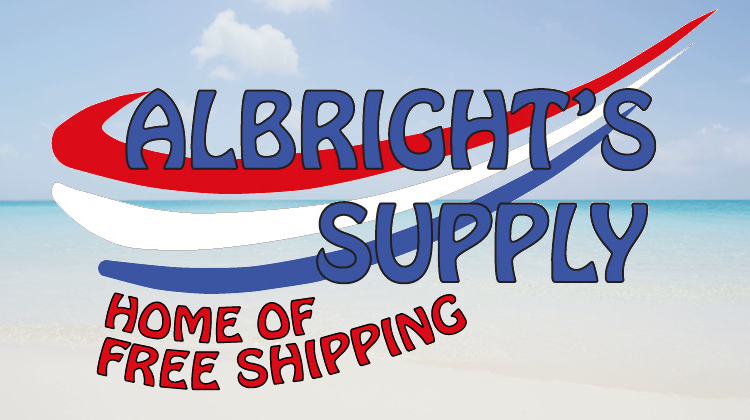 Trim shops that repair boat and jet ski upholstery, listen up: Albright's Supply is having a sale on marine vinyl.
Throughout September, take 5% off economy marine vinyls — including Seascape, Sanibel, Anchor, Lighthouse and Armada.
To take advantage of these savings, you must order online at AlbrightsSupply.com and use code $AVE5 at checkout.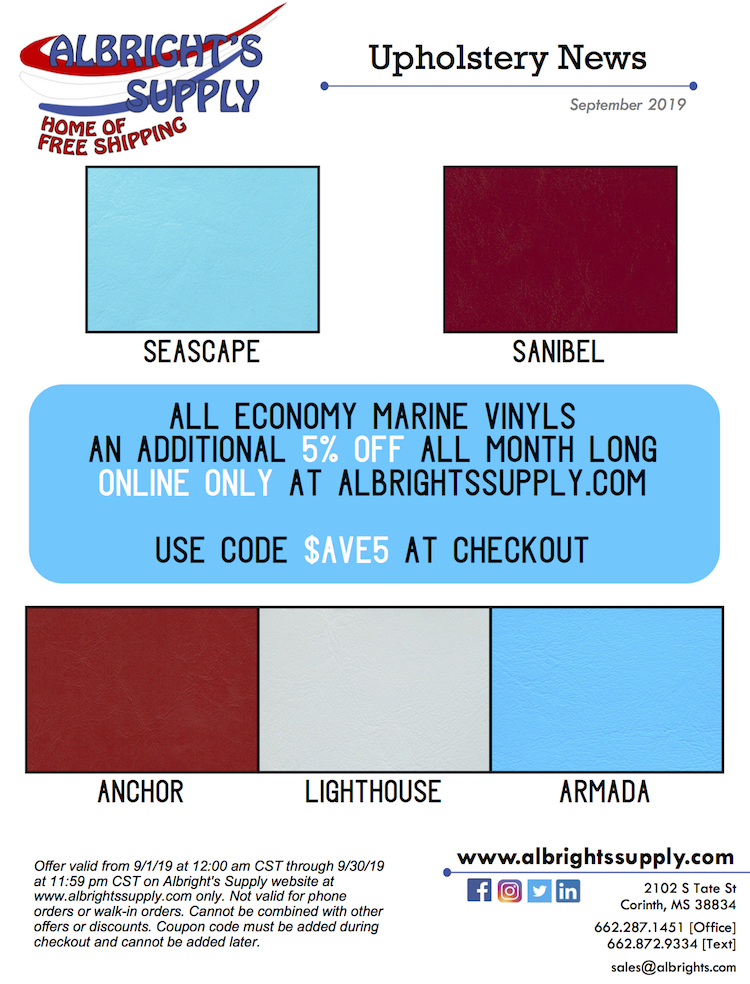 Family owned and operated since 1947, Albright's Supply has its feet planted firmly in our craft. Chris Albright, who runs the company, is a second-generation trimmer who grew up cutting, sewing and installing seat covers just like us.
To learn more about Albright's Supply and browse their online inventory, visit AlbrightsSupply.com. To set up a business account today call: (662) 287-1451.
Of course, you can also follow them on Facebook, Twitter and Instagram.