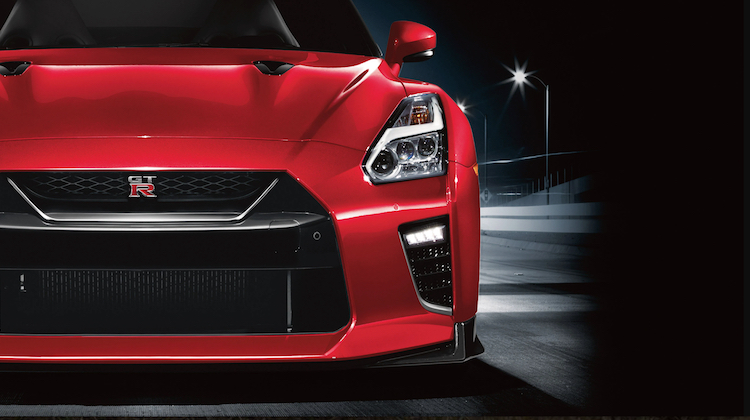 Into cars and video games? You're in luck. Nissan is designing a line of esports gaming chairs based on some of its most iconic car interiors.
The Japanese automaker partnered with FaZE Clan and OpTic Gaming to develop three concept chairs:
The GT-R Nismo is a "high performance" chair that's constructed from lightweight carbon fiber and aluminum. It's trimmed in red leather and synthetic suede.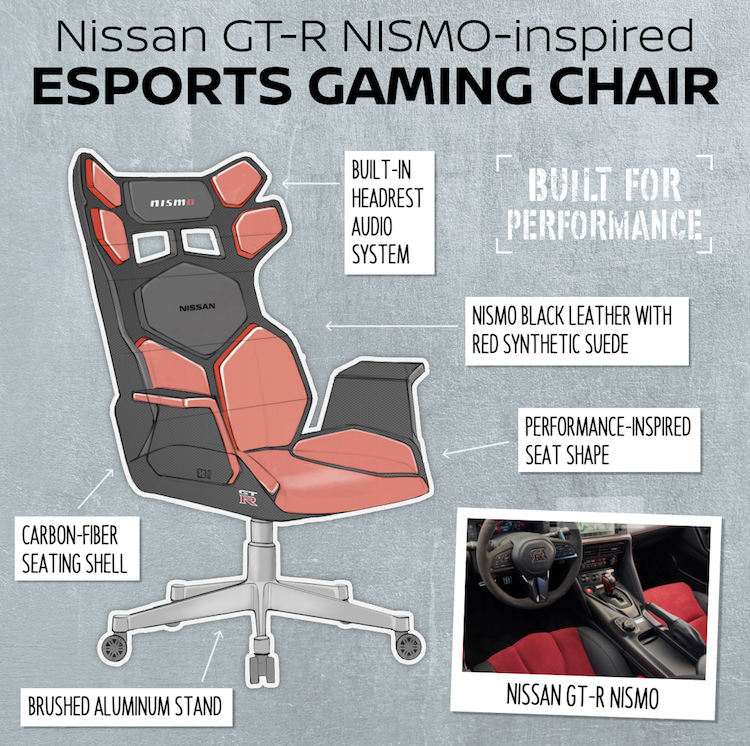 The Nissan Armada is an elegant chair designed for "premium comfort." In addition to lumbar support, it features heating and cooling elements. It's trimmed in black and brown leather.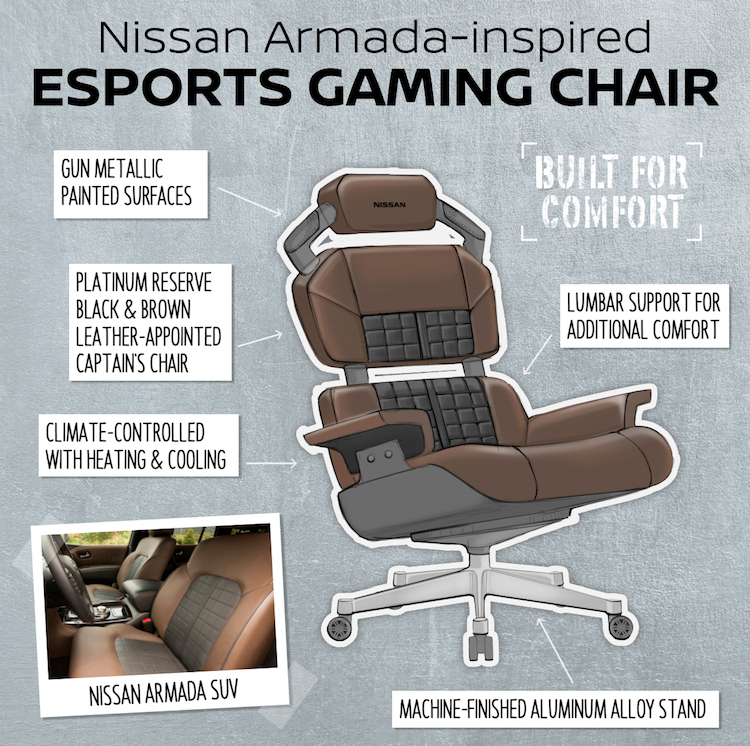 The Nissan Leaf portrays a futuristic look. It features gun metal painted surfaces, USB charging ports and integrated leg rests. It's trimmed in light-gray leather with electric blue inserts.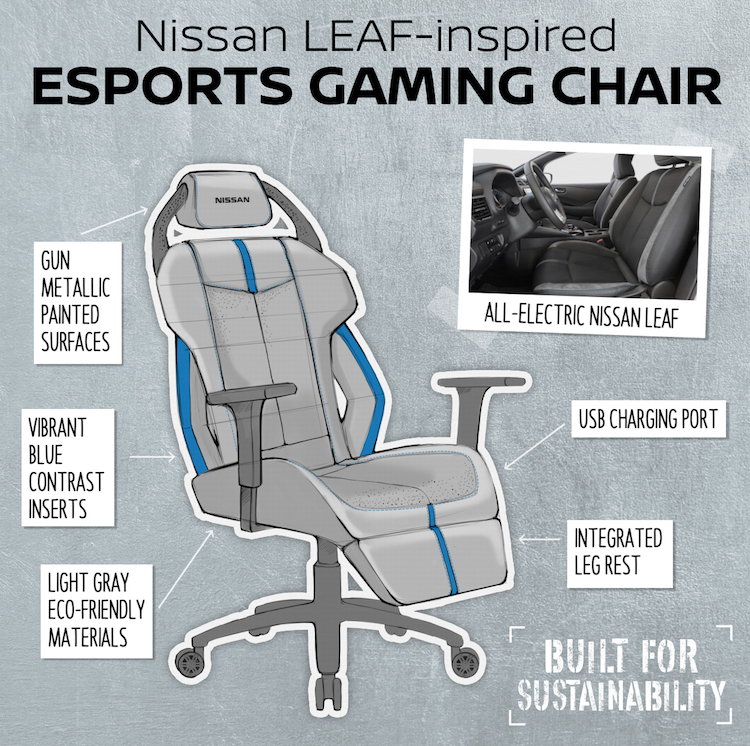 Nissan says its chairs are the perfect combination of aesthetics and comfort.
"Esports players spend hours perfecting their skills, and gaming rigs are an essential part of each player's identity," Nissan said. "However, esports players often have to choose between aesthetics and comfort – but Nissan's chairs could offer both."
"With decades of experience in seating design and comfort, Nissan's three conceptual designs are sure to pique the interest of gamers across the globe," the automaker added.
The concept chairs are yet to hit the market. For now, the automaker says it's gauging public opinion.