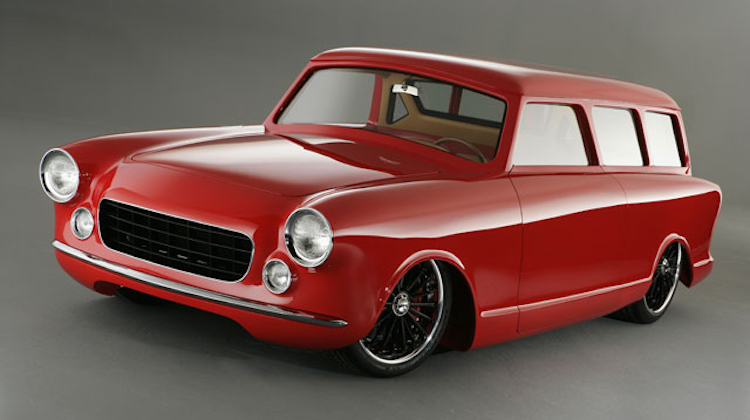 What if Ferrari had built a Lusso wagon in 1960? That's the question Scott and Tim Divers of Divers Street Rods asked themselves while designing "Ferrambo," winner of the 2008 Ridler Award.
Brodie Smith of Douglass Interior Products recently sat down with Scott Divers, the shop's lead trimmer, to chat about the critically acclaimed build, specifically its interior.
Scott said they created the Ferrari Lusso-inspired wagon by mating a 1960 Rambler wagon with a 2002 – 360 Modena Ferrari drivetrain and suspension.
His interior concept was to keep with the original 1960 Ferrari Lusso look, but add a few modern details.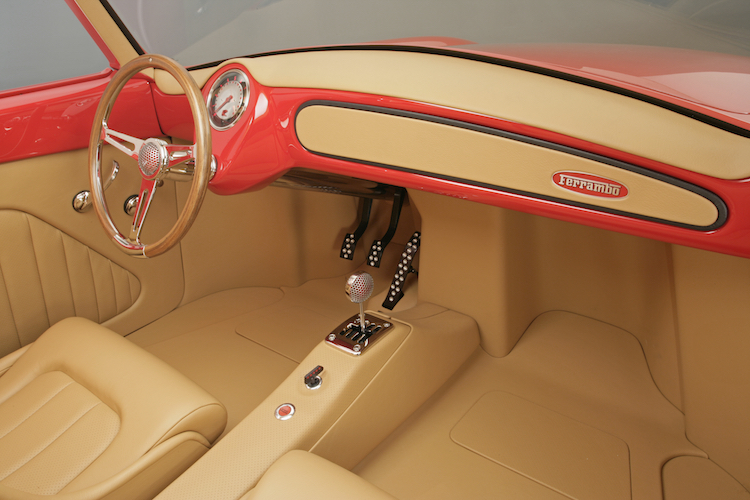 Some of those details include a teak steering wheel and knobs, a rearview mirror inspired by the shape of the windshield, and trimming all the wires and hoses in more than 40 feet of Douglass black leather – all cross-stitched.
That's not all. In the trunk, they built faux luggage and wrapped it in Douglass tan leather. The luggage features custom-built teak handles, one of which is a secret release to close the hood.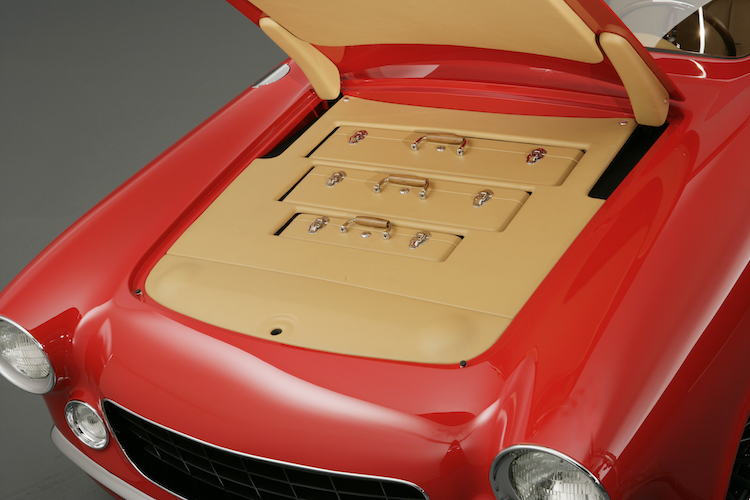 With details like these, it's no surprise "Ferrambo" dropped jaws at the 2008 Detroit Autorama and drove away with the coveted Ridler.
Scott said he likes to work with Douglass leather because of their accurate color-matching and high-yield hides. He also appreciates their smooth hair cell leather, which makes it easy to wrap complex shapes without additional stitch work.
These are just some of the reasons why Divers Street Rods has been ordering leather and carpets from Douglass Interior Products for more than 15 years.
You can see "Ferrambo" in person at LeMay – America's Car Museum in Tacoma, Washington. You can also check out more amazing builds by Divers Street Rods on their website.
To see and sample Douglass Interior Products' award-winning leather, call them at (800) 722-7272. You can also visit Douglass' website, and follow them on Instagram and Facebook.