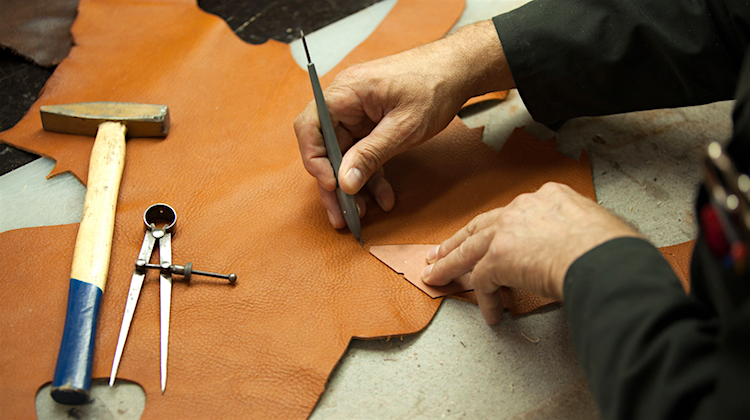 How many times have you ordered leather for an interior project only to find out later that it isn't enough?
It sucks. But it's an understandable mistake. After all, we spend most of the day measuring fabric in yards — but ordering leather in square feet.
Thankfully, Hydes Leather showed us an easy hack to ensure we never under (or over) order again.
Simply decide how many yards of vinyl you need for a project, and use this formula to convert it to square feet of leather:
1 yard of 54″ wide fabric = 18 square feet of leather
Here's an example: Say a project calls for 5 yards of vinyl, but you want to do the job in leather. Just multiply 5 x 18 to determine that you'll need 90 square feet of leather.
Yup, it's really that simple.
Keep in mind that most hides range in size from 40 to 60 square feet. And, because leather hides are irregular, no formula will render an exact figure. But pros believe this formula is the most reliable reference.
Hydes Leather is a leading supplier of premium leather hides and Alcantara. They also offer custom dyeing, color-matching, perforation, embossing, etching, computerized stitching, skiving and weaving.
To learn more about Hydes Leather's products and services, visit HydesLeather.com. You can also follow them on Facebook, Twitter and Instagram.