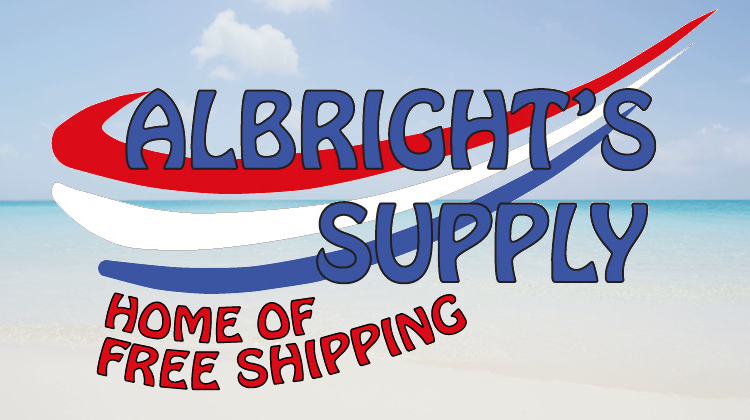 Smart boat owners know that fall and winter are the best times to have upholstery repaired, because it means no downtime when the sun reemerges and weather heats up.
Point these customers to Fresco Marine Vinyl, now on sale at Albright's Supply.
This marine-grade vinyl by Spradling features "Chill Cool Technology" that keeps the vinyl cool to the touch even when it's out in the sun. That means no hot seats to burn your thighs!
What's more, the vinyl is UV stabilized, anti-bacterial, anti-fungal and mildew resistant.
Until October 31, take 5% off your order when you visit AlbrightsSupply.com and use the code "chilly" at checkout.
Family owned and operated since 1947, Albright's Supply has its feet planted firmly in our craft. Chris Albright, who runs the company, is a second-generation trimmer who grew up cutting, sewing and installing seat covers just like us.
To learn more about Albright's Supply and browse their online inventory, visit AlbrightsSupply.com. To set up a business account today call: (662) 287-1451.
Of course, you can also follow them on Facebook, Twitter and Instagram.