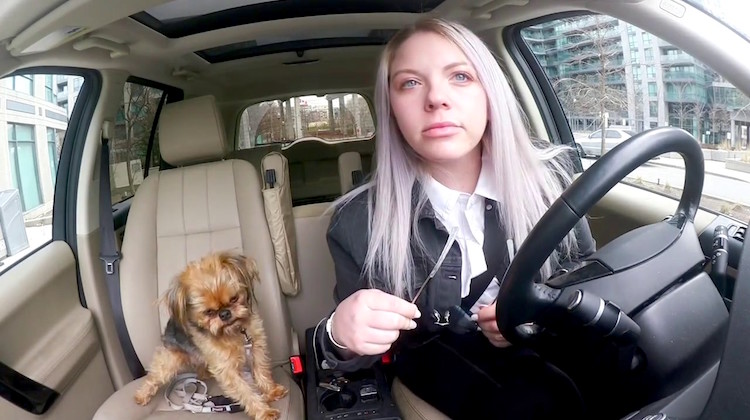 In a sign of the times, a designer has divulged that automakers are starting to select interior fabrics based on how well they'll look on Instagram.
Daniel Scotti, a Los Angeles-based designer, made the comment to the Wall Street Journal in an article about automakers reintroducing cloth upholstery with unique patterns.
Here's an excerpt:
If the notion of cloth as a fancy seat covering surprises you, keep up with the times. Car makers once paid little attention to their color and fabrics departments. "We called them 'rag and fluff,'" recalled Land Rover head of design, Gerry McGovern. In recent years, he argued, unengaged brands have too often, too boringly defaulted to black, brown and gray leather, focusing their design ingenuity on exteriors.
But today, luxury players from Bentley and Porsche to Land Rover are questioning [leather] hide, racing instead to upholster cars with advanced, sustainable materials soft to the touch. […]
For its part, Porsche is updating some of its archival fabric patterns for new cars. On its rakish 2020 Cayenne Coupe, the niftiest seat option is a black-and-white houndstooth design called Pepita. … Moving forward, Porsche will sell a limited number of its sporty 911s with "Heritage Design Packages" that hat-tip some of its vintage textiles.
These won't be quite as psychedelic as the brand's most out-there historical fabrics, Porsche's chief designer Michael Mauer noted, adding that, in 2019, fashion generally stops short of garish but must at least be "interesting."
Los Angeles-based interior designer Daniel Scotti, a Range Rover driver, agreed, pointing to social media's power to make people hunger for more and different patterns in so many things they buy: "Designers are thinking of Instagram and playing with the scale of their patterns for how it photographs."
It certainly makes sense. More than 1 billion people use Instagram every month, documenting their lives, showing off their possessions — and, yes, boasting about their cars. Many of these users even post photos and videos from behind the wheel, where you can clearly see their car interiors.
Plain black, beige, tan and gray upholstery doesn't cut it anymore. If an automaker wants its interiors to stand out in these photos and videos, it has to choose colors and patterns that are beautiful and eye-catching.
Sure, it sounds crazy that automakers are choosing fabrics based on how well they look on Instagram. But if it means more exciting interiors, I don't care — I'm all for it.
To read the full article, see: "Fabric Reigns! Why Cloth Car Seats Are Making a Comeback."