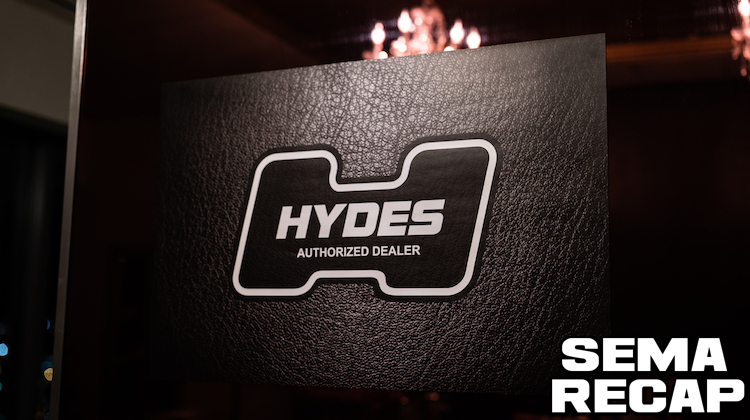 What happens in Vegas stays in… nah, we're definitely telling.
Hydes Leather threw a party for auto trimmers in a penthouse suite atop the Palms Place Hotel, and it was freakin' AWESOME!
The first-annual Hydes Leather SEMA Party was a massive success! It included catered food and drinks, an outdoor hot tub and a balcony offering a breathtaking view of "Sin City."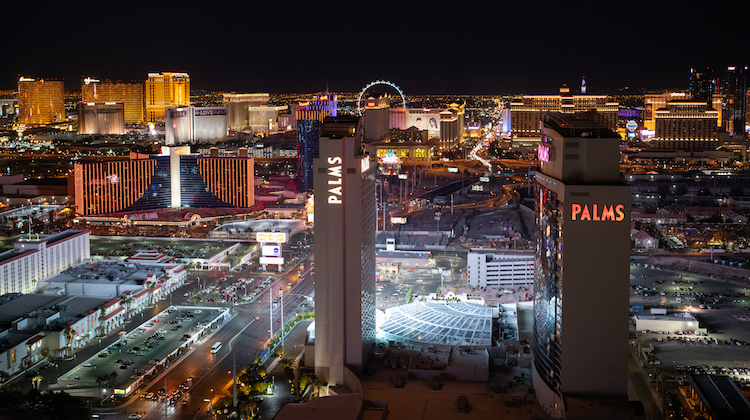 Trimmers from across the United States and Canada met, networked and shared laughs over drinks. We also got to check out the latest leather and Alcantara products by Hydes.
The atmosphere was fun, intimate and collegial. Many of us attended as strangers and left as friends.
It was an awesome escape from the crowds at the 2019 SEMA Show.
Hydes Home Run Award
That's not all! Hydes Leather also held a ceremony to unveil the winners of its "Hydes Home Run Award," open to any auto upholstery shop that trimmed a car in Hydes Leather products.
There were four categories, with one winner in each taking home a $2,500 gift certificate to Hydes Leather and a custom baseball bat trophy. The winners included:
Best Alcantara Interior: Stitches Auto Upholstery with The Olds 442.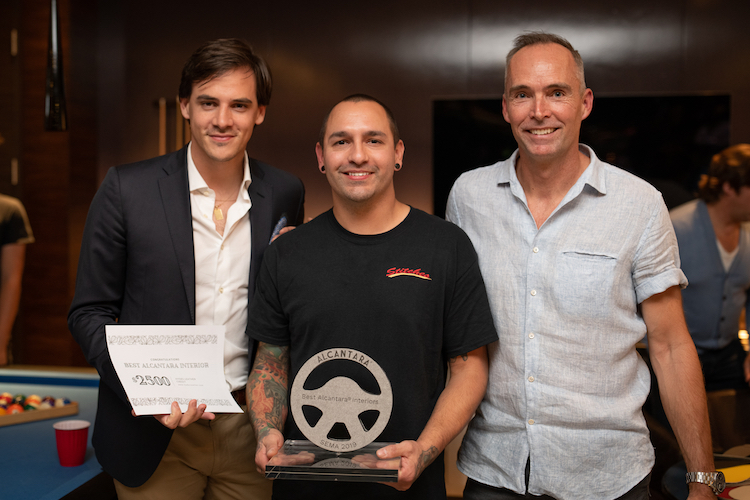 Best Custom Import: E3 Customs with The Real Tavarish Lamborghini Murcielago.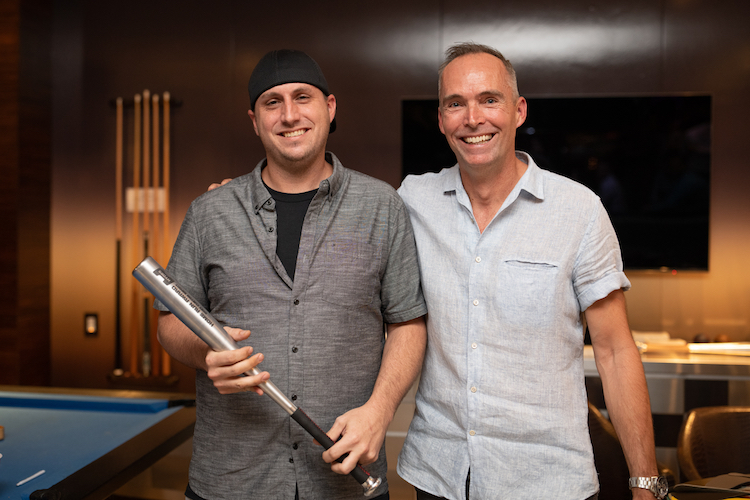 Best Custom Truck: Revision Rod & Rides and Weber's Custom Interiors with Blood Red.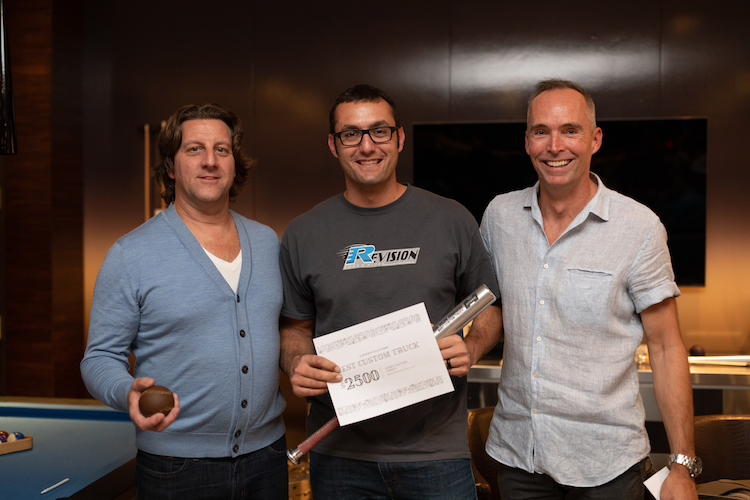 Best Custom Car: Lopez Customs and Gabe's Street Rod Custom Interiors with Grimm 7.0 1969 Camaro.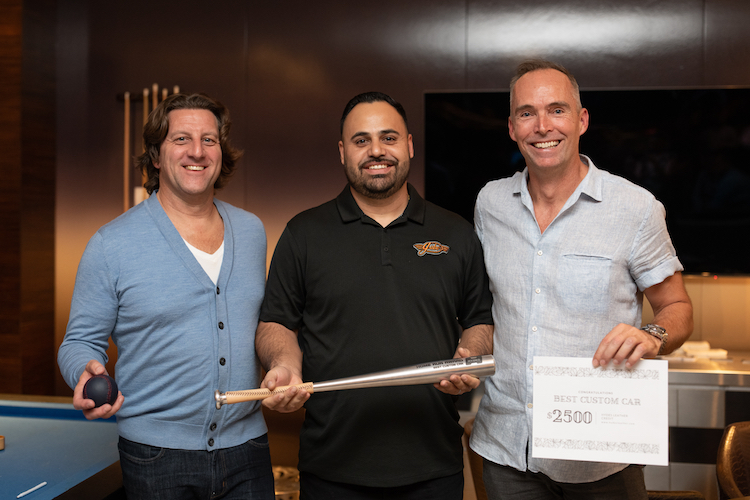 Aaron Laithwaite, CEO of Hydes Leather, said his decision to forgo a SEMA booth and throw a party instead was so that his team could better connect with trimmers.
"We figured we could put the funds we would have spent on a booth into four big awards and a great party," he said. "We wanted the chance to meet each of our clients face to face, learn a little more about them and their great businesses."
"It's not often we have the opportunity to get the custom upholstery community together in one room and we were thrilled to see all of the connections being formed. SEMA is a great celebration of everyone's hard work and dedication to their skill, and we were excited to recognize this amazing talent through our new Hydes awards."
A New SEMA Tradition
Missed the party and award ceremony? Don't sweat it!
Hydes Leather plans to host a party on the sidelines of the SEMA Show every year going forward. And if you're a trimmer, you're invited!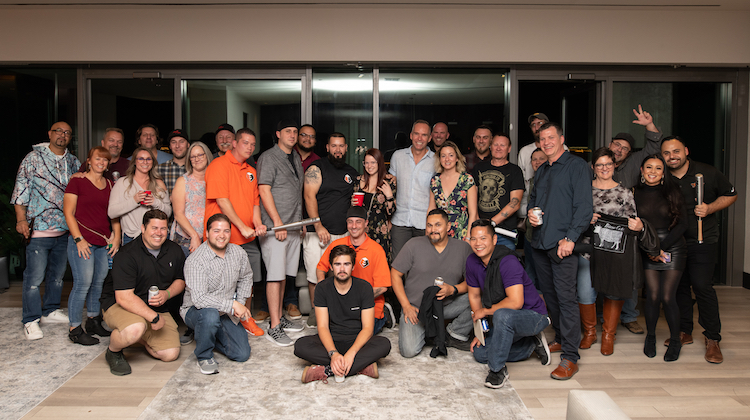 "We had a great time hosting and meeting as many as we could," said Aaron. "We all wish we had more time. Some conversations got started, but not finished. So, I guess we'll have to do it again next year."
"See you all at the 2020 Vegas Hydes Party!"
Hydes Leather supplies premium automotive leather and Alcantara to the auto trim industry. To learn more about Hydes' great products and services, visit their website. You can also follow them on Facebook, Twitter and Instagram.
[Photos by Mike Boldt]