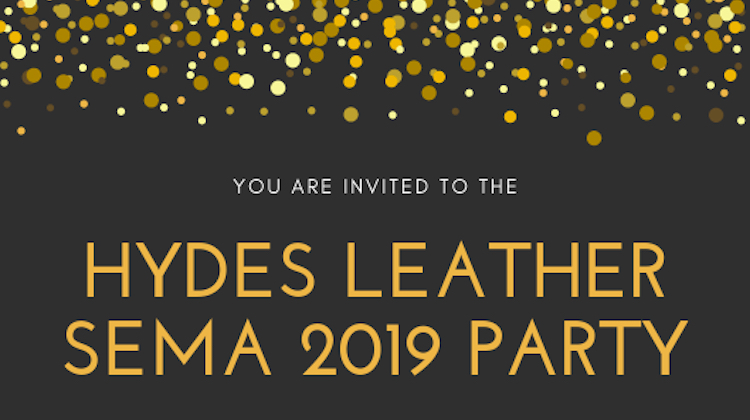 Hydes Leather is hosting a party at the 2019 SEMA Show, and all professional trimmers are invited!
"You've been working hard finishing the masterpiece, and soon it will be time to celebrate all of your hard work," Hydes says on its invite.
"Come and join us for a drink or two at the Hydes Leather SEMA 2019 Party, where we will be handing out our new Hydes Leather awards for best custom car, import and truck, as well as The Alcantara Award, in partnership with Alcantara."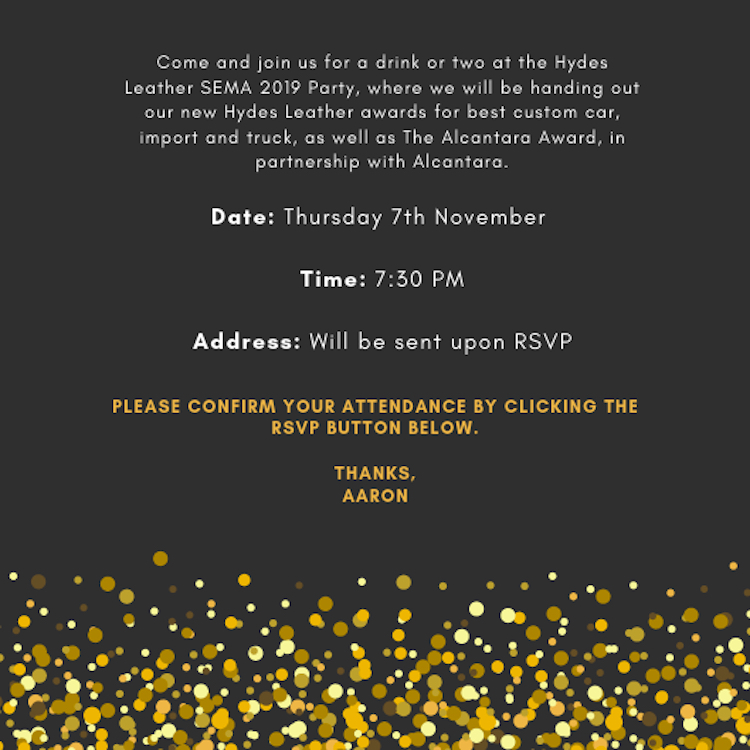 The Hydes Homerun Award will be conferred upon the trim shops responsible for the Best Custom Car, Best Custom Truck and Best Custom Import. Each winner gets a trophy and $2,500 credit to Hydes Leather.
The Best Alcantara Interior Award will be given to the vehicle with the best custom interior trimmed in Alcantara. That winner will receive $2,500 credit to Hydes Leather, an Alcantara silver plate and congratulatory letter from Alcantara's CEO.
The party will be held on November 7 at 7:30 pm. The address will be sent to you upon RSVP at info@HydesLeather.com. Don't miss the fun!
Jaw-dropping custom cars
What's SEMA without some sweet rides?
This year, many of the vehicles on the showroom floor will be trimmed in leather and Alcantara from Hydes. Keep your eyes peeled for them.
Here are eight rides you definitely don't want to miss:
The 2019 SEMA Show will be held on November 5 – 8 in Las Vegas, Nevada.
To learn more about Hydes Leather visit their website. You can also follow them on Facebook, Twitter and Instagram.