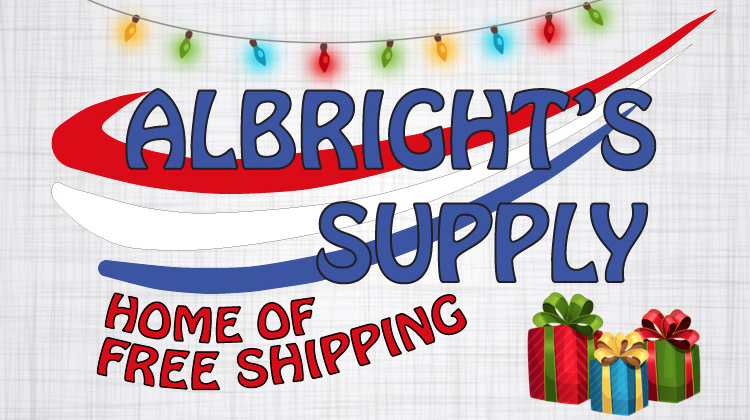 'Tis the season for an awesome Christmas sale and even a free gift from Albright's Supply.
Throughout December, everyone's favorite upholstery supplier is discounting some of their most popular products, including spray adhesives.
It's a Christmas sale you won't want to miss. Stock up on supplies to increase your savings!
Get a free tumbler!
On December 12 only, the first 50 people to place an online order with Albright's Supply will get a FREE tumbler! Order early to get yours!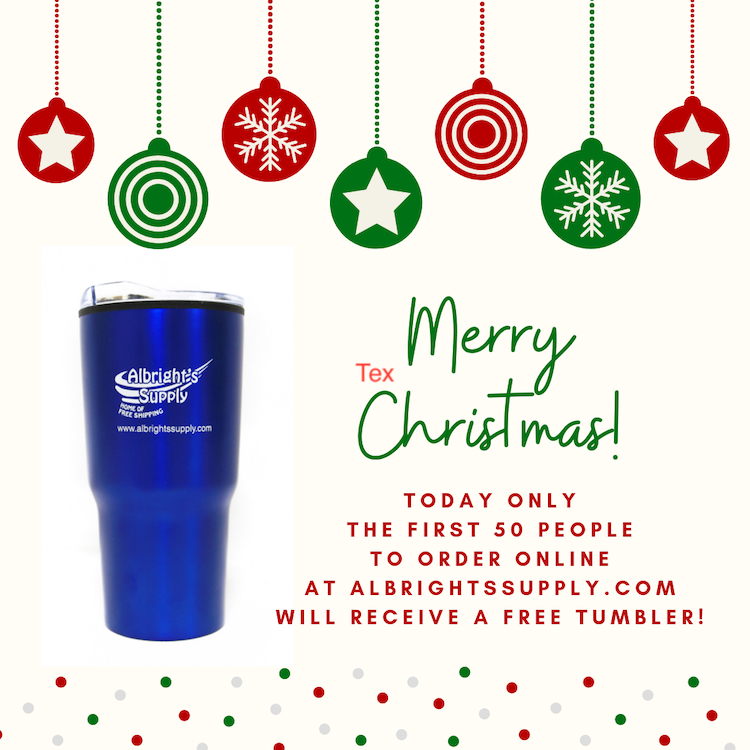 Flash sale on spray adhesives!
On December 19 only, Albright's Supply is launching a flash sale on spray adhesives. Take 5% off when you order online and use the code XMASGLUE.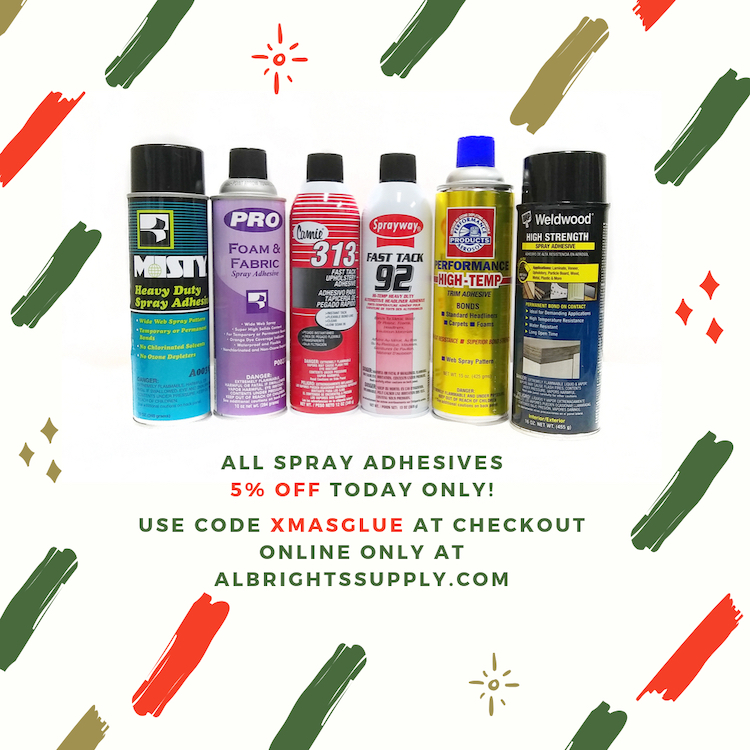 Discount Tools!
All month long, take 5% off all tools when you order online and use the code TOOLS4XMAS. These make great Christmas gifts!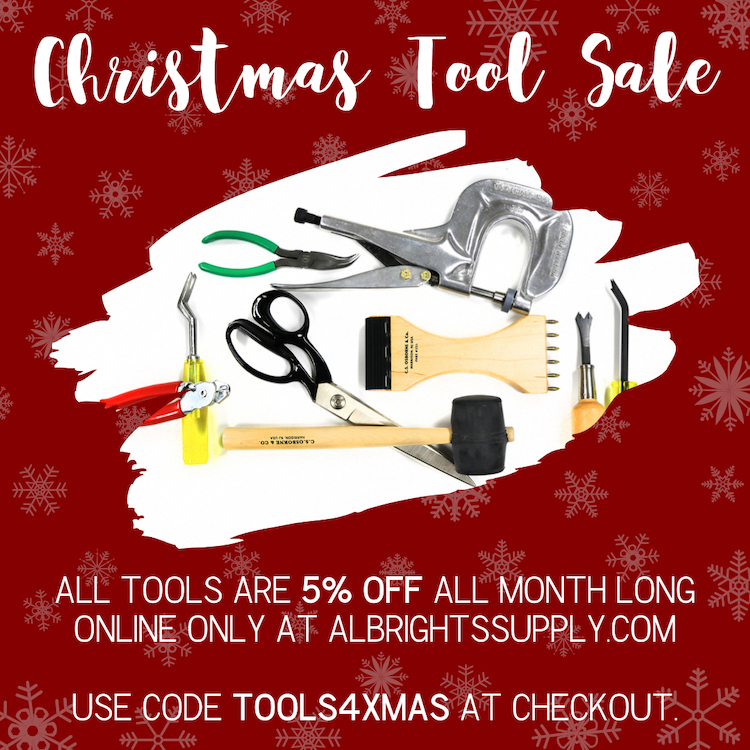 Don't miss these sales!
Family owned and operated since 1947, Albright's Supply has its feet planted firmly in our craft. Chris Albright, who runs the company, is a second-generation trimmer who grew up cutting, sewing and installing seat covers just like us.
To learn more about Albright's Supply and browse their online inventory, visit AlbrightsSupply.com. To set up a business account today call: (662) 287-1451.
Of course, you can also follow them on Facebook, Twitter and Instagram.