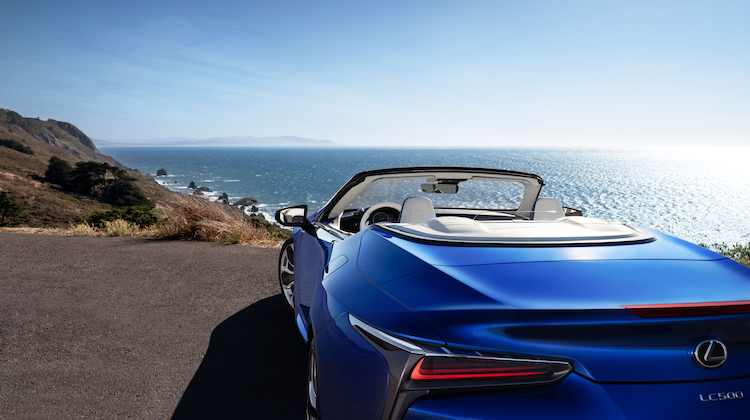 In the latest sign that convertible cars are making a comeback, Lexus recently unveiled its all-new 2021 LC 500 Convertible.
Lexus debuted the new droptop at the 2019 Los Angeles Auto Show. It joins the automaker's flagship LC two-door, performance luxury lineup, alongside the standard LC 500, LC 500h and LC Inspiration Series.
"The LC 500 Convertible echoes the coupe's 'Even Sharper, More Refined' driving characteristics, with a low center of gravity, optimal weight distribution, and a focus on performance-minded handling thanks to impressive structural rigidity," Lexus said in a statement.
The convertible cruiser will feature a 5.0-liter V8 engine that produces 471 horsepower at 7,100 rpm and 398 lb.-ft. of torque at 4,800 rpm. It's paired with a Direct-Shift 10-speed automatic transmission.
Basically, drivers can expect the same great ride from the convertible as they already get from the coupe. But the soft top is what we're most interested in…
"The exterior of the new LC Convertible stylishly blends the coupe's unique roofline with the character of a convertible, achieving an exquisite profile with the top open or closed," according to Lexus.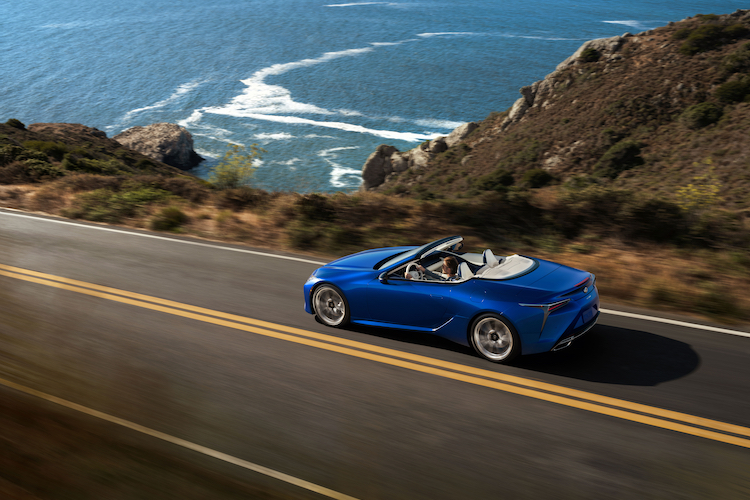 The top is made from Haartz Corporation's popular Sonnenland A5B/DS material, which is a high-performance, acoustically enhanced topping with acrylic twill weave facing, rubber inner-layer and polyester dobby backing. The same topping material can be found on the Bentley GTO and Audi R8.
"The four-layer soft top is designed to retain the flowing roofline of the coupe without the supporting frame visible through the fabric," said Lexus. "The roof material itself was carefully selected and manufactured to ensure for optimal tension, to minimize wrinkling and improve sound insulation."
The LC's soft top can be opened or closed at speeds up to 31 mph. It only takes 15 seconds to open and 16 seconds to close.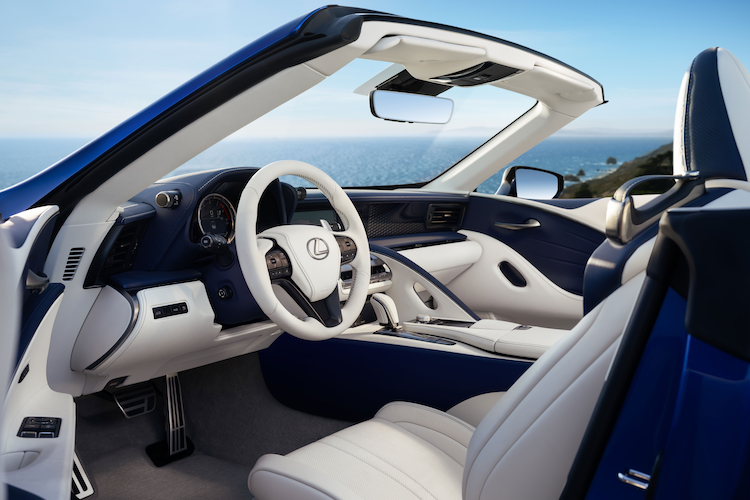 Best of all, you don't have to wait for the temperature to get warm to drop the top. Lexus equipped the LC 500 Convertible with a premium HVAC system — including neck heaters, seat heaters and a steering-wheel heater — that automatically adjusts to the weather.
This sporty convertible is definitely on our short list of cars to watch for in the 2020s. What an awesome way to kick off the next decade!