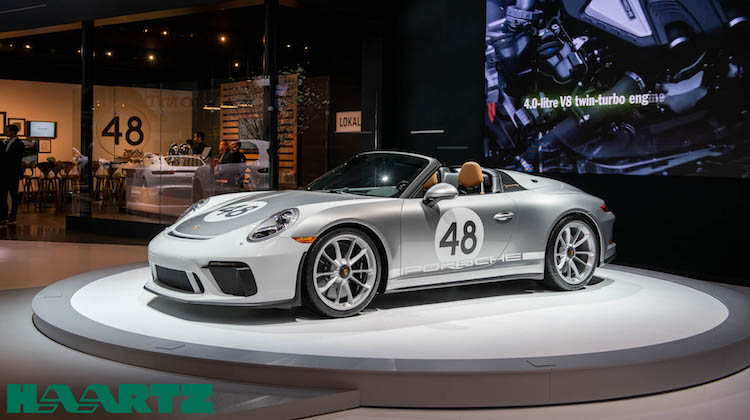 With the sun finally out and temperatures rising, it was awesome seeing so many new convertible cars on display at the New York Auto Show — and, of course, they were all topped by the Haartz Corporation!
Haartz, the world leader in highly engineered and uniquely designed convertible toppings, supplies soft top fabric to automakers and the aftermarket. Their range of topping includes the popular Sonnenland, Twillfast, Stayfast and Landmark brands. Haartz also manufactures an unparalleled PVC topping and Forté for the aftermarket.
Haartz topping fabric offer superior UV protection, sound proofing and insulation, among other innovative features.
"The New York International Auto Show showed consumer interest in soft tops continues to grow in a variety of luxury OEMs this year," said Matthew Williams, director of business development at Haartz. "Haartz has responded through the development of unique weaves, designs and colors, which can be seen on the five key vehicles that were on display."
Here are five 2019-model vehicles featuring Haartz topping that were on display at the show:
Porsche 911 Speedster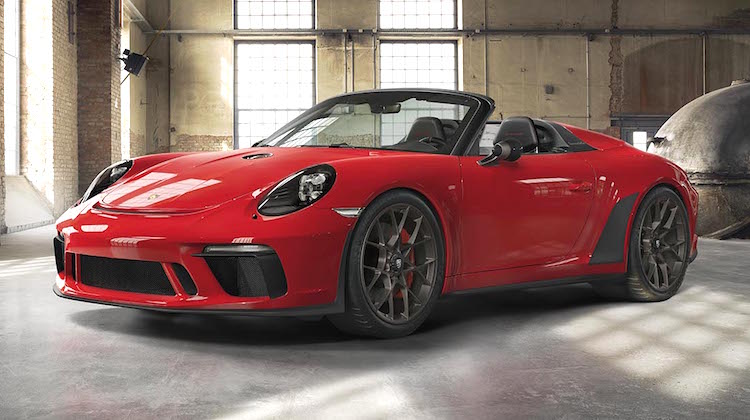 The Porsche 911 is topped with Sonnenland A5.3, which has an acrylic twill weave facing, rubber inner-layer and polyester dobby backing. This premium fabric can also be seen on the Lamborghini Aventador, Aston Martin DB9 and Maserati Gran Cabrio.
Fiat 124 Spyder Urbana Edition
The gorgeous Fiat 124 Spyder's soft top is made from Stayfast C, which features an acrylic square weave facing, rubber inner layer and filament polyester backing. It's the same fabric you'll find on the Mazda MX-5 Miata and Nissan 370Z.
Ford Mustang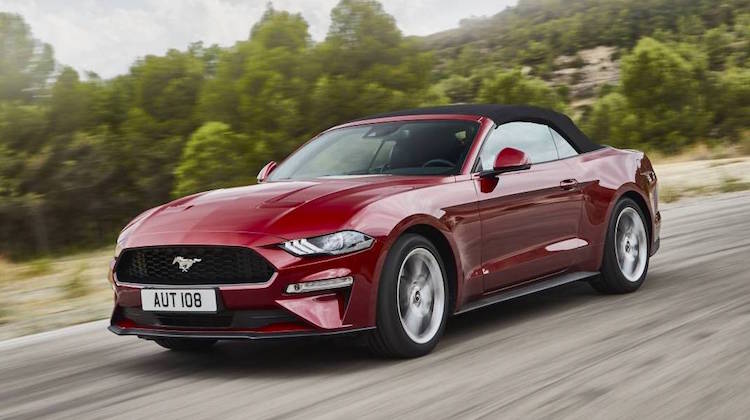 The Ford Mustang is topped with Twillfast RPC, an acoustically enhanced 3-ply topping with acrylic twill weave facing, rubber inner-layer and polyester dobby backing. Spot this same fabric on the BMW Mini Cooper and Corvette C7.
Buick Cascada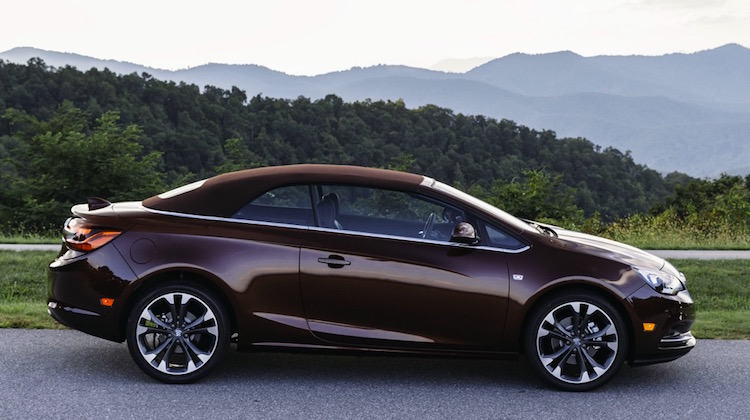 The Buick Cascada is topped with Sonnenland A5B/DS fabric, which is a high-performance acoustically enhanced three-ply topping with acrylic twill weave facing, rubber inner-layer and polyester dobby backing. The same fabric is used on the Bentley GTO.
Audi A5 Cabriolet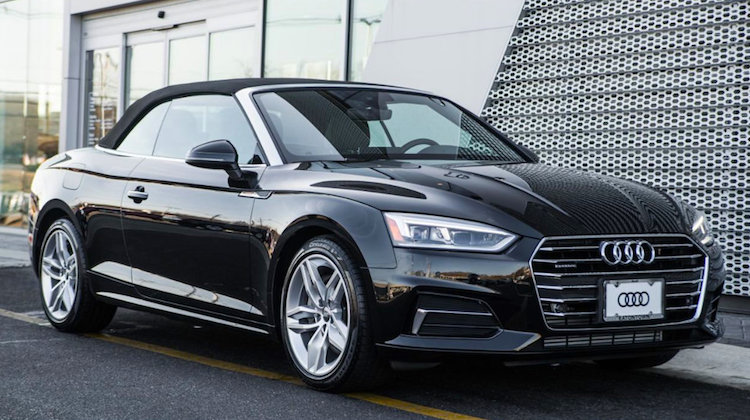 The Audi A5 cabriolet is also outfitted with Sonnenland A5B/DS, which isn't surprising given how many Audis feature the same fabric. Among them are the A3 and super luxury R8.
Not so long ago industry insiders were warning that convertible vehicles were a dying breed — but not anymore. In recent years, open-air vehicles have seen an extraordinary resurgence, with automakers manufacturing more soft top models and Haartz Corporation continuing to develop fabric technology.
In fact, a 2017 consumer opinion survey conducted by Haartz found that key demographics prefer convertible soft tops over fixed roofs, and that 90% of convertible owners drive their cars year-round.
"As consumer preferences for uniquely designed soft tops evolve, convertibles evolve with them," said Williams. "The open-air market is very exciting at present, as everything from luxury vehicles to Jeep Wranglers gain mainstream popularity."
To learn more about The Haartz Corporation and its innovative products, visit Haartz.com. You can also follow them on Facebook, Twitter and Instagram.