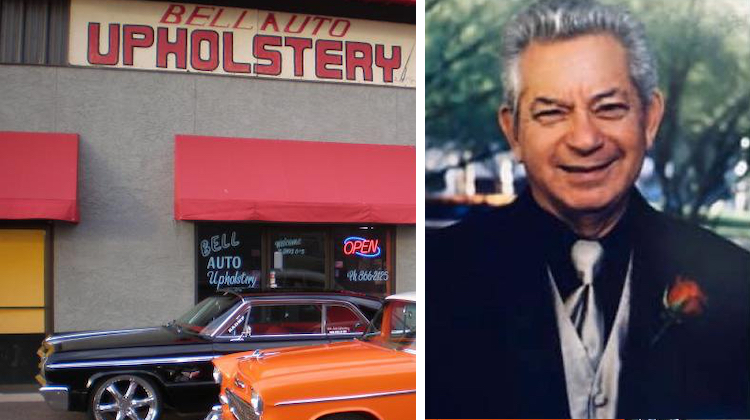 Raymond Hurtado of Bell Auto Upholstery in Phoenix, Arizona, has died at the age of 78.
"It's with a heavy heart that we share the passing of Raymond Hurtado," the family business said in a statement posted on Facebook. "He was an integral part of the formation of Bell Auto Upholstery along with his brothers JR, Manny and Richard. We will do our best to keep his legacy alive. He will be missed and will be in our thoughts forever!"
Raymond died on December 13. He is survived by his wife Gloria Waddell and children Gina, Ramona and Lori, as well as numerous grandchildren, great-grandchildren and extended family.
"Ray will be forever remembered for his beautiful eyes, warm smile, caring heart, warm hugs and unconditional love," said his obituary.
Our condolences to Raymond's family and friends. May he rest in peace.