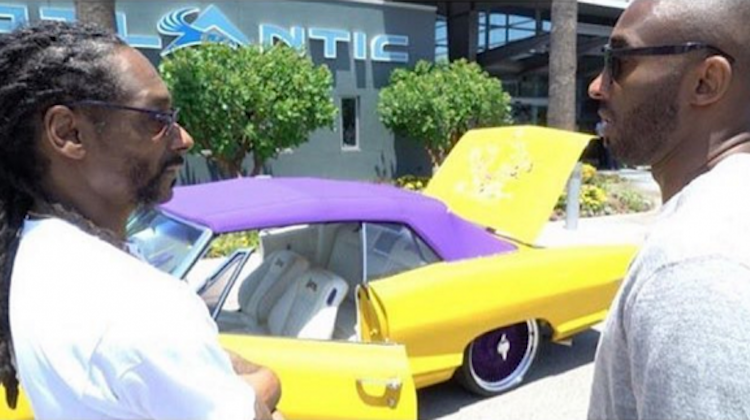 As the tragic news of NBA legend Kobe Bryant's death settles in, let's remember a happier time: When Snoop Dogg presented "The Black Mamba" with a custom-trimmed lowrider as a retirement gift.
In 2016, Snoop Dogg gifted Bryant a 1967 Pontiac Parisienne lowrider, that was decked out in a Los Angeles Lakers' yellow and purple motif. 
The lowrider features an eye-catching yellow paint job; purple soft top; and custom upholstery, with Lakers embroidery on the seats, dashboard, floor mats and trunk. Of course, it also has a sweet Lakers mural on the hood.
Bryant was surprised and ecstatic. Who wouldn't be?
Sadly, Bryant, 41, and his daughter Gianna, 13, were among the nine people killed in a helicopter crash in Calabasas, California, on Sunday.
Bryant was an 18-time All-Star, 15-time member of the All-NBA Team, and 12-time member of the All-Defensive team. At the 2008 and 2012 Summer Olympics, he won gold medals as a member of the U.S. national team.
Gianna was well on her way to following in her father's footsteps.
May they rest in peace.