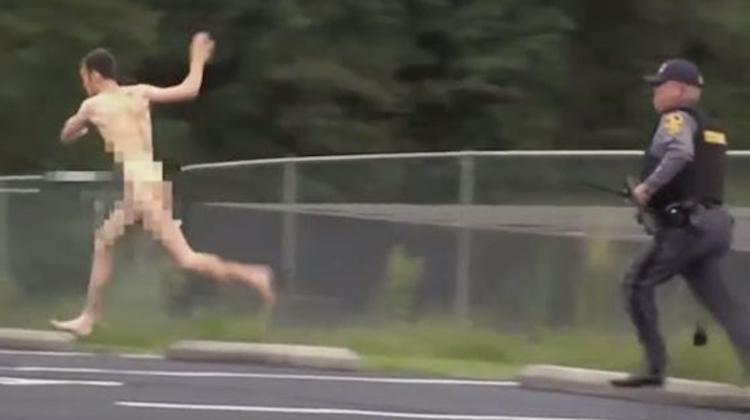 Fresh Custom Upholstery had a really interesting week…
The upholstery business in Rio Grande, New Jersey, had to call the police on an out-of-control teenage boy who had stripped down to his underwear and was running around their shop causing damage.
As officers approached, the 17-year-old pulled down his underwear, exposing himself to everyone present. He then resisted arrest and even tried removing an officer's gun from its holster, according to Middle Township Police Capt. William Adams. Fortunately, another officer stopped the teen from possessing the weapon.
Three officers were injured during the scuffle, according to The Press of Atlantic City. One suffered a head injury, the second dislocated his shoulder, and the third was treated for glass cuts on his leg.
The teen, who has not been named because he's a minor, also sustained light injuries.
He has been charged with attempting to disarm a law enforcement officer, two counts of aggravated assault on a police officer and criminal mischief.
Police are still investigating the incident. It's not clear to them when the teen took off his clothes and for what purpose, police said.
For more crazy stories, check out The Hog Ring's "Odd News" section.
[Above photos is a reenactment]