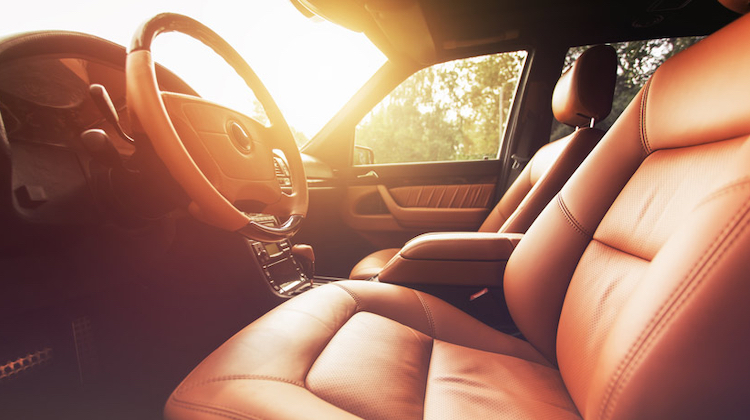 Trying to convince a customer to choose leather over vinyl? Here's one selling point you may have overlooked.
Vehicles with lots of plastic and vinyl trim emit chemicals that are not only dangerous to inhale, but also a pain in the butt to clean.
When vehicles get too hot, interior components comprised of plastic will let off a gas that sticks to windows and creates an oily film. Car owners can clean it all they want, but nothing will stop the film from forming again.
Kelley Blue Book explains: "Soft vinyls can be composed of up to 50-percent plasticizers, which are chemicals added to standard polymers that make them soft. Lots of vinyls contain plasticizers, but inside a car they pose a special problem. A car parked in the sun can reach temperatures above 120 degrees, hotter than the volatility point of plasticizers. When the volatility point is reached, molecules of the plasticizers become gaseous and then condense on the coolest surface. Typically, that includes the windshield."
To reduce the problem, some automakers have switched to polycarbonates, which are harder plastics that don't emit gasses as easily. Others treat their soft plastics with more chemicals, like a clear top coat that locks in some gas.
But experts agree that the best way to minimize off-gassing is to replace plastic and vinyl trim with better materials.
Which better materials? Leather, among others.