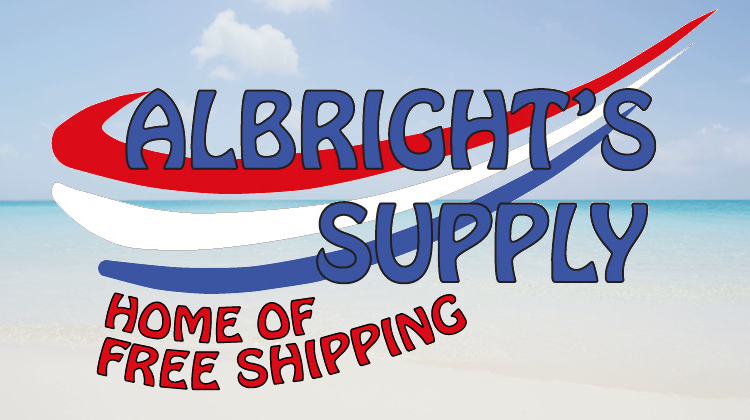 With Punxsutawney Phil predicting an early spring, trimmers would be wise to start stocking up on marine vinyl.
Fortunately, Albright's Supply has a wide range of new colors this year.
Armada, a durable vinyl from the Ship 2 Shore collection, is now available in six new colors — from Glacier to Starboard Red.
That's not all! Seascape, a budget marine vinyl, has been updated with two new plain whites and five Serenity pebble grain colors. Among the shades are Sand Dollar, Suntan and Black Sea.
Check out this month's Albright's Supply newsletter for details: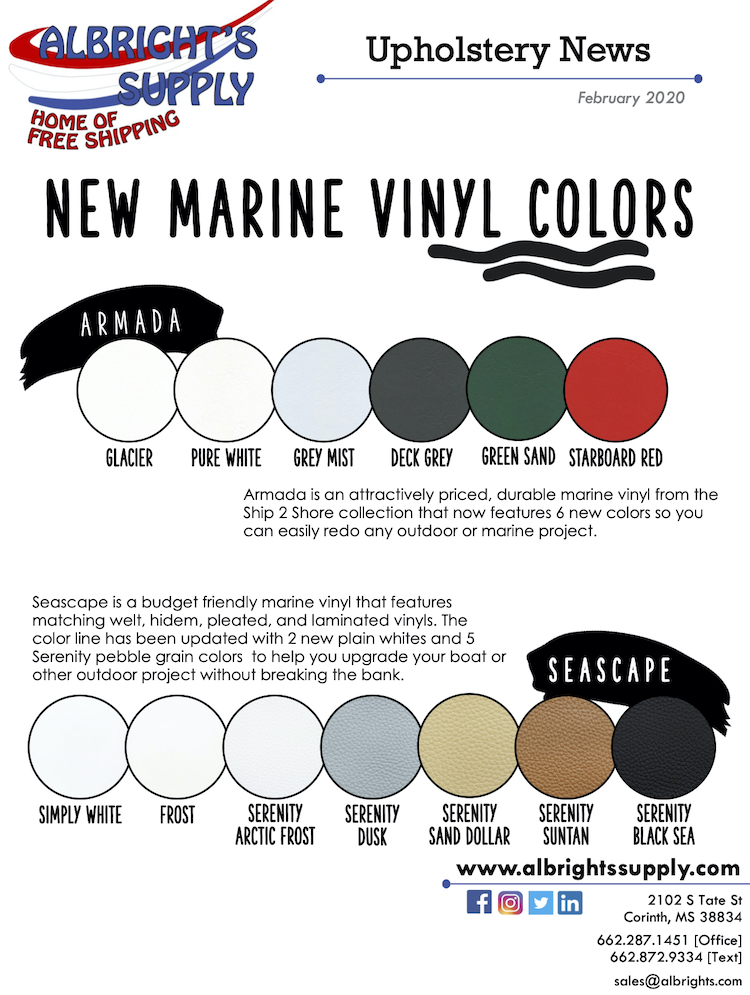 Family owned and operated since 1947, Albright's Supply has its feet planted firmly in our craft. Chris Albright, who runs the company, is a second-generation trimmer who grew up cutting, sewing and installing seat covers just like us.
To learn more about Albright's Supply and browse their online inventory, visit AlbrightsSupply.com. To set up a business account today call: (662) 287-1451.
Of course, you can also follow them on Facebook, Twitter and Instagram.