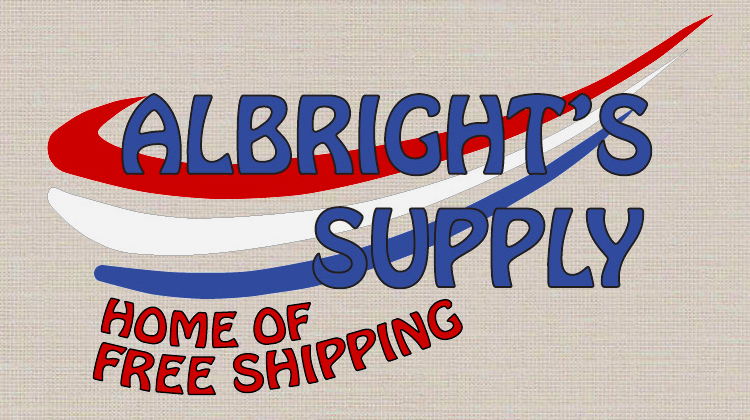 Auto upholstery shops working through the coronavirus pandemic can still order materials and supplies from Albright's Supply.
Earlier this month, Mississippi Gov. Tate Reeves issued a shelter-in-place order for the state. But because Albright's Supply qualifies as an essential business, they are able to remain open and fulfill orders for shops.
Of course, they're taking precautions in line with CDC guidelines to keep their employees and customers safe. In a statement, the team explained:
Our storefront lobby is closed to the public, but customers can still place orders for pickup
The majority of our customers can continue to place orders in their normal manner: phone, email, text or our website
We have implemented social distancing in our offices and warehouse
We have ensured all employees wash and sanitize their hands regularly
We are sanitizing frequently touched items, such as faucets, light switches, tables, phones and doorknobs multiple times a day
Any employees who are sick or may have been exposed to the virus are required to stay home
Albright's Supply does not anticipate any supply chain interruptions, but has a contingency plan in place in case officials mandate they close.
"Our thoughts and prayers go out to all of the lives who have been affected by COVID-19. We pray you remain safe and healthy," Albright's Supply said.
Family owned and operated since 1947, Albright's Supply has its feet planted firmly in our craft. Chris Albright, who runs the company, is a second-generation trimmer who grew up cutting, sewing and installing seat covers just like us.
To learn more about Albright's Supply and browse their online inventory, visit AlbrightsSupply.com. To set up a business account today call: (662) 287-1451.
Of course, you can also follow them on Facebook, Twitter and Instagram.