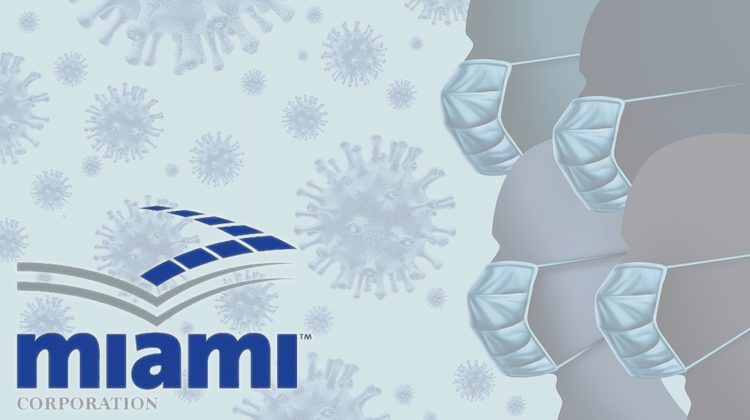 A lot of trimmers have stepped up during the coronavirus pandemic to make or help fund the production of personal protective equipment (PPE) for health care workers. Miami Corporation wants to help.
"During these unprecedented times, we have all been struggling with how we can help other than simply staying home. Here at Miami, we have been actively searching for ways that we can help in the fight against Covid-19," said Tim Niehaus, president.
To that end, Miami has researched and sourced all the necessary materials to produce face shields, face masks, hospital gowns and even emergency room curtains — and they're offering them to trimmers at cost.
In some cases, where the materials could not be found, Miami identified close alternatives.
To help guide trimmers through the materials, Miami published a "Covid-19 PPE Materials Guide" outlining what the materials are and how they're used. They also provided correct sizing information and links to templates.
In short, Miami has created a one-stop resource for everything we need to help counter coronavirus and save lives.
"These have been very tough times for all of us and being able to help those that are on the frontlines has been very rewarding," said Niehaus.
"Our thoughts and prayers go out to all those helping to battle this virus. Whether you are on the frontline or sheltering at home, it will take all of us working together to win this battle."
To view the "Covid-19 PPE Materials Guide," click here. To learn more about Miami Corporation, visit MiamiCorp.com and follow them on Instagram, Facebook and Twitter.