Elite trim shops know that high-end custom interiors require premium carpeting. That's why many install Luxembourg carpets.
Trimmers have been buzzing about these wool carpets since the 2019 SEMA Show, where Douglass Interior Products put them on full display.
This month, we finally got our hands on a roll and put it to the test. Check out our review to see if Luxembourg carpets live up to the hype.
What is Luxembourg Vehicle Carpeting?
It's a premium line of vehicle carpeting specially designed for high-end interior builds.
The 100% wool, short-pile carpet is available in seven heathered color schemes: black, mocha, slate grey, light grey, tan, navy and charcoal.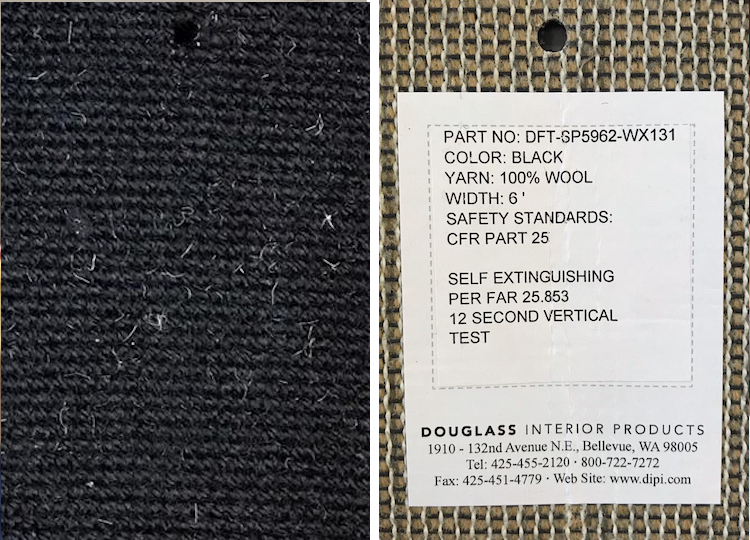 Because each color is woven with traces of lighter and darker hues, the carpets pull together multiple shades throughout a cabin and match nicely with with a range of leathers and fabrics.
Did you give it a try?
Sure did! Douglass provided us with a full-size roll, as well as a small sample of each color.
We experimented with the large roll in a variety of cabins to test its pliability over different floorboard sizes, shapes and designs.
Of course, we also ran the carpet through our sewing machine, to see how easy it is to stitch through the backing. Lastly, we assessed how well the pile holds up under binding.
So what did you think?
The 72″ width of the carpet reached door-to-door in even the largest cabins. Given the generous size, there was never a concern of coming up short.
Equally impressive is the backing of the carpet, stiff enough to keep its shape, yet still pliable enough to form to bends in the floorboard. The tight weaving eliminated grinning we typically see over convex humps, so you'll never see the backing from the face. And the shallow nap allowed the carpet to lay well over contours.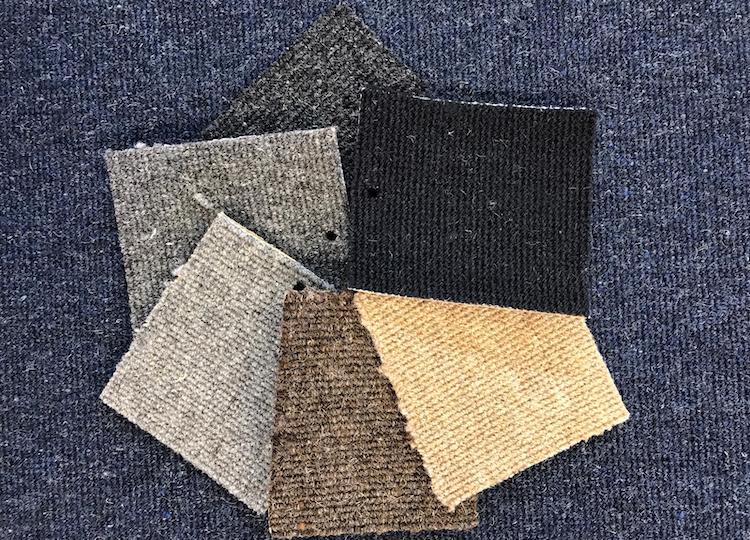 Still, don't think you can mold this carpet in one piece to heavily contoured floorboards with high transmission tunnels — it's not going to happen.
This is the type of carpet you cut and bind. In fact, I've never come across an automotive carpet better suited for binding.
The carpet flowed easily through my sewing and binding machines, without the backing giving me any trouble. Best of all, the edges of the carpet held their shape and didn't distort while binding.
Typically, with carpets that have higher pile, the fibers will fray and the pile will crush under the binding, resulting in a messy look. That won't happen with Luxembourg carpets.
Any other benefits?
Luxembourg carpets are surprisingly soft. But they're durable too.
In fact, they were designed to withstand frequent foot traffic, and have even had their fibers treated to prevent premature aging and wear.
This is the type of carpet that will look great in a show car, but is also practical enough to install in a daily driver.
So what are your final thoughts?
Elite shops know that with the right choice of materials, the floor covering of a show car can easily become the focal point of its interior. After all, it's subtle touches that differentiate nice interiors from award-winning ones.
If your goal is to create a premium, stand-out interior for a custom hot rod or street rod, cut-pile and nylon-loop carpets won't cut it.
Instead, I recommend Luxembourg vehicle carpeting. Not only does it live up to the hype, but it surpassed our expectations.
Where can I buy it?
Trim shops can buy Luxembourg vehicle carpeting from Douglass Interior Products.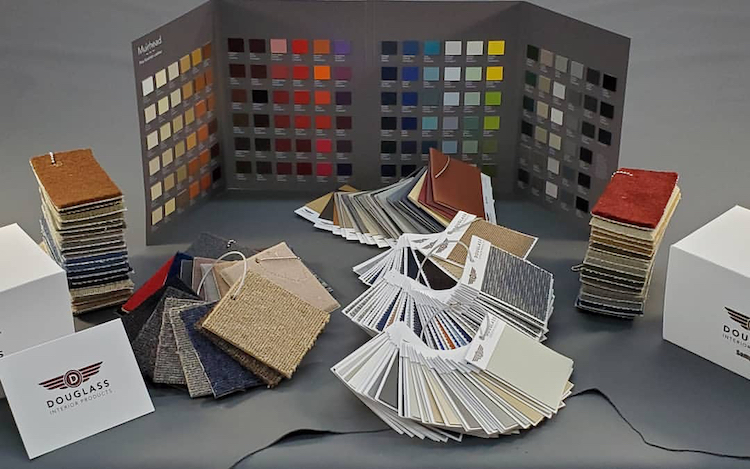 To learn more about Douglass, and sample their quality materials, visit DouglassInteriorProducts.com. You can also follow them on Instagram and Facebook.