Heading to the 2019 SEMA Show? Make sure to check out Douglass Interior Products.
They'll be at Booth # 24585, Central Hall, with a dynamic display of Scottish leather (in new colors) and their all-new carpet line Luxembourg.
Sample their products and meet their interior experts. Rodding USA will even have a custom roadster parked at Douglass' booth.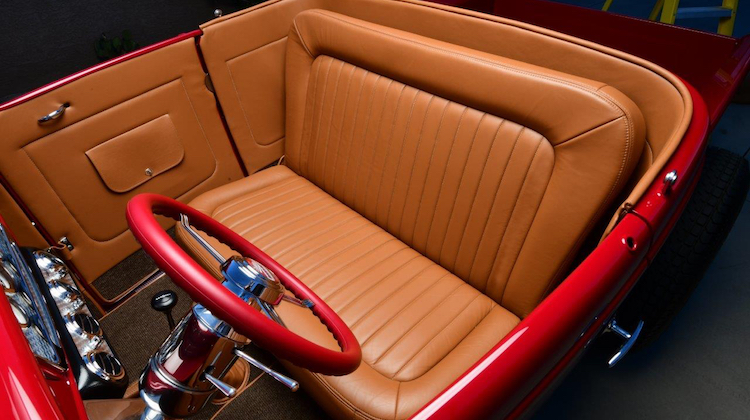 "Every year it seems SEMA gets bigger and bigger. We are so happy to once again be showcasing our full suite of leather product lines, as well as our accompanying carpets, fabrics, and synthetics at this year's SEMA show," said Nick Roberts, director of marketing.
"We know the craftsmanship that goes into each interior build and our goal is to make sure that the quality of the material exceeds expectations."
Come for the leather, stay for the prizes!
Douglass Interior Products and NC Carpet Binding & Equipment partnered for some awesome contests and giveaways that you won't want to miss.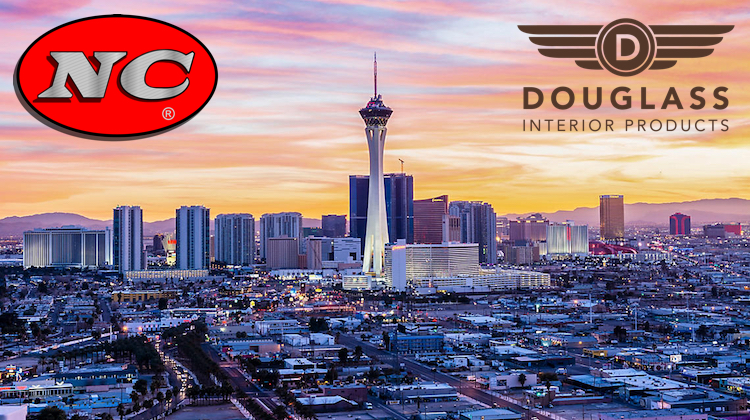 On November 6, trimmers will gather at Douglass' booth for a drawing to win a $1,000 gift certificate and a new high-end NC leather skiver (value: $1,600). That's a total value of $2,600.
The winner will be chosen at random from a list of all the trim shops that entered their best projects for the second-annual "NC Auto Interior of the Year" award.
That award – and the GRAND PRIZE – will be announced on November 7 at NC Carpet Binding & Equipment's booth (#50829, Performance Pavillion). The winner gets a giant trophy, an article in The Hog Ring and a $2,000 gift certificate to Douglass Interior Products.
Use the gift certificates on over 160+ stock European leather colors, various carpets, fabrics and faux leather.
Yes, you can win both the Douglass giveaway and NC award. If you do, you'll walk away a ton of money and prizes!
"To show our appreciation to the auto upholstery community and to highlight the stellar work being done by so many trimmers, we have decided with the help of NC carpet to once again participate in the NC Carpet Auto Interior award," said Roberts. "So many amazing interiors have already been submitted but there is still time to enter so don't wait!"
Don't miss SEMA 2019!
The 2019 SEMA Show will be held November 5 – 8 at the Las Vegas Convention Center. Register at SEMAShow.com.
To learn more about Douglass Interior Products and their premium leather and carpets, visit DouglassInteriorProducts.com. You can also follow them on Facebook and Instagram.
You can also visit NC Carpet Binding and Equipment at N-CCarpet.com and on Instagram.