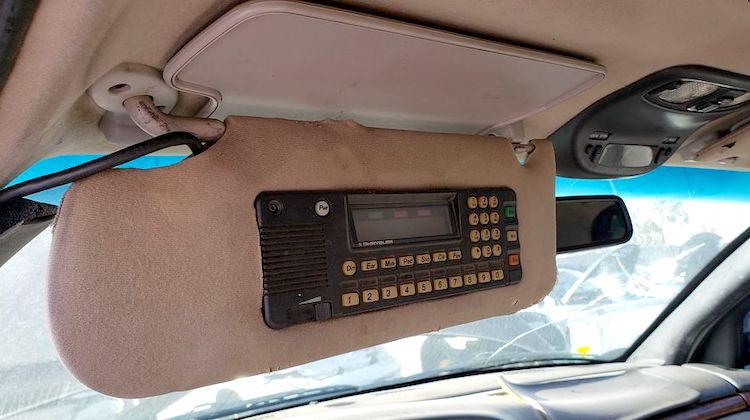 In the early 1990s, long before cars were equipped with touchscreens, Chrysler introduced an optional feature that blew everyone's mind: the VisorPhone.
The good folks at Autoweek were recently perusing a junk yard in Phoenix, Arizona, when they stumbled upon a 1994 Chrysler LHS equipped with one of these bad boys.
As they explain it, the VisorPhone was a dealer-installed optional mobile phone that was embedded in the driver-side sun visor. It featured 33 buttons, a volume bar and LCD screen.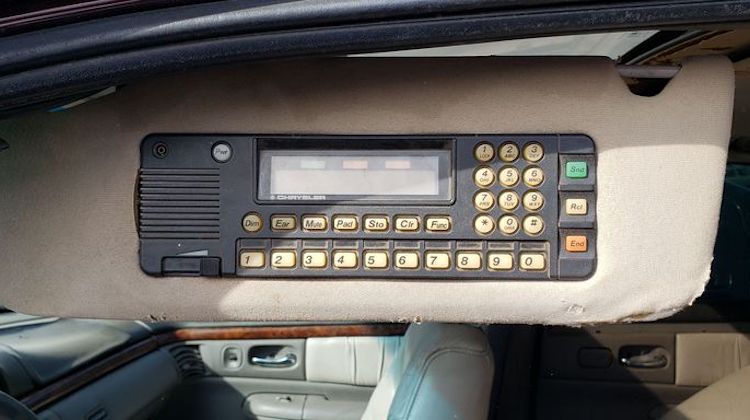 To make a call, all a driver had to do was flip the visor down and dial.
Unlike most phones at the time, the VisorPhone did not have a handset. Instead, it operated as a speaker phone. And no, the phone was not wired through the car's sound system to operate on its stereo speakers.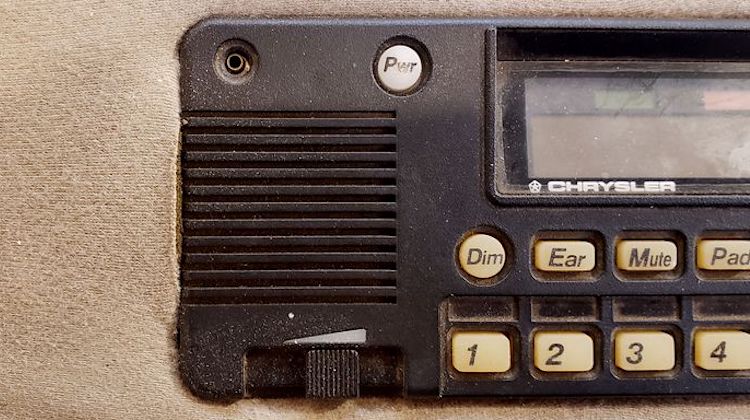 To protect the phone, Chrysler installed a steel plate on the car's headliner. This acted as a casing for the phone when it was not in use and the sun visor was flipped up.
In advertisements, Chrysler boasted that the phone could be programmed with up to 100 phone numbers. That was pretty much its only feature.
We laugh now, but the VisorPhone was considered revolutionary for its time. In fact, high rollers clamored to have them installed in their cars.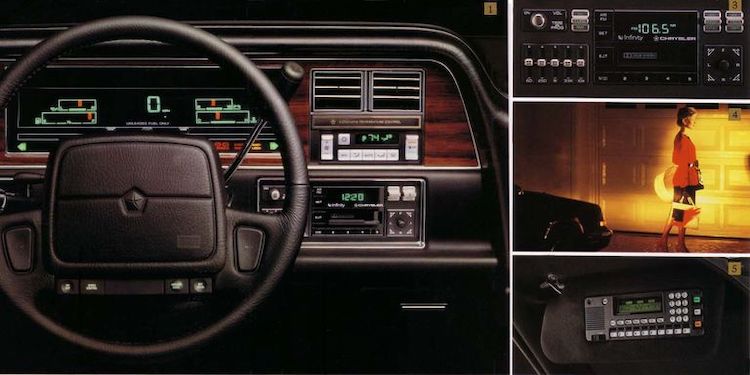 And it wasn't cheap. In 1994, a VisorPhone cost $900 — which is about $1,600 in today's money. To put that in perspective, a top of the line iPhone 11 Pro with 512 GB only costs $1,029, and is significantly more capable.
Still, if you had a VisorPhone in the 90s, you were one cool dude.