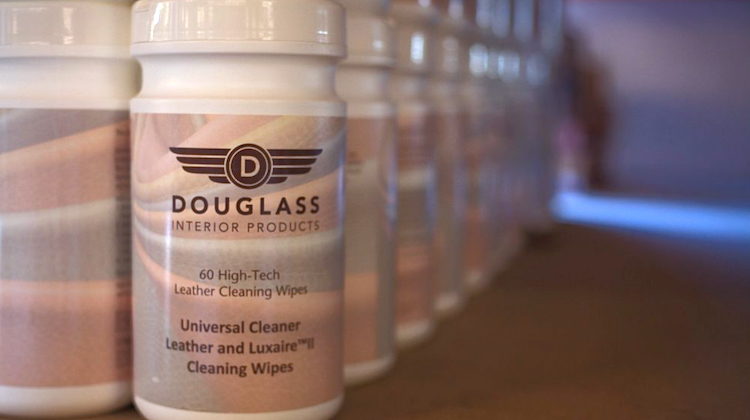 With the coronavirus pandemic showing no signs of abating, it's time to get serious about sanitizing customers' cars. That's why we use Douglass Universal Cleaning Wipes.
Unlike Clorox Disinfecting Wipes and other harsh chemicals, Douglass' wipes will not damage vehicle upholstery.
Douglass Universal Cleaning Wipes contain Benzalkonium Chloride, which is a broad spectrum antimicrobial used to combat SARS-CoV-2 (coronavirus) and other dangerous viruses.
The wipes can be used safely and effectively on leather, vinyl, cloth, plastic, laminated wood and other interior trim. In addition to disinfecting, the wipes also remove deep stains, scuff marks and more.
Buy a case and use them to wipe down customers' cars before stepping inside. It's a quick and easy way to ensure that you and your team stay safe and healthy during these scary times.
Just take a look at all the viruses these wipes kill: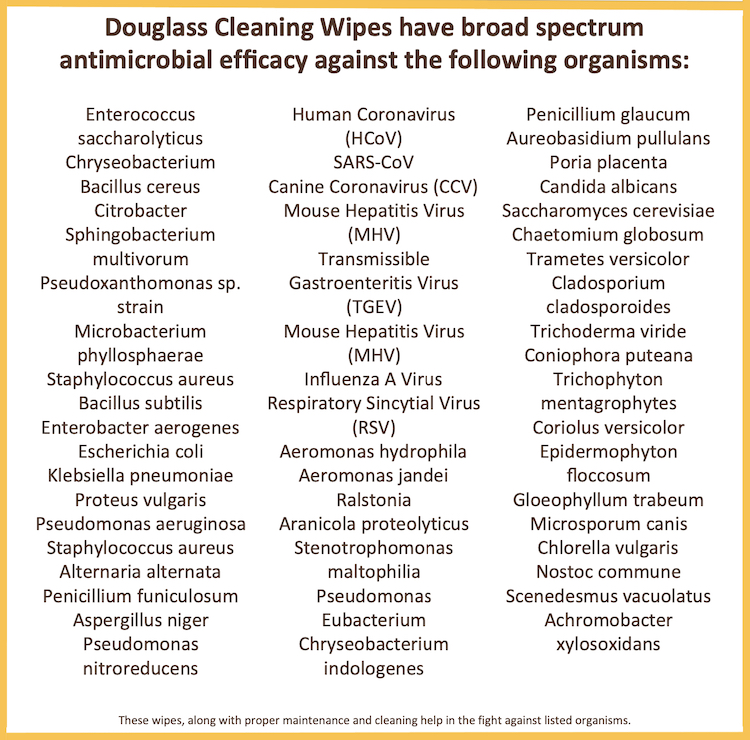 For bulk pricing, contact Douglass Interior Products at 1-800-722-7272.
To learn more about Douglass Interior Products and sample their quality leather, fabric and carpets, visit DouglassInteriorProducts.com. You can follow them on Instagram and Facebook.