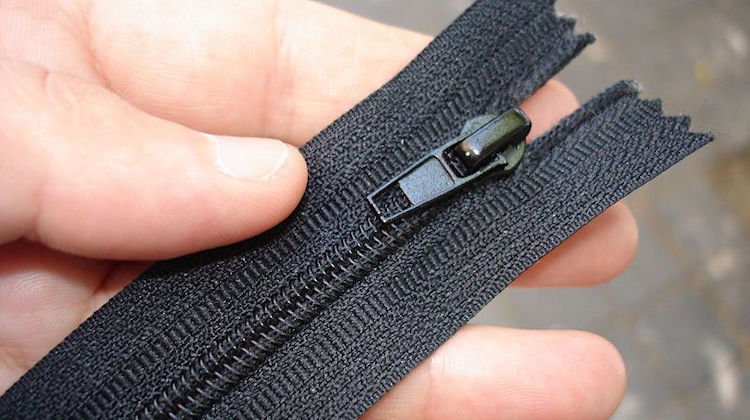 We use zippers a lot in our upholstery shops. But how much do we really know about the different types available and their ideal applications?
Albright's Supply recently published a short video outlining the most commonly used zippers, providing insights on construction, application, sizes and more. They even share a quick tip on how to figure out what size zipper you need.
Here's everything you need to know…
Coil Zippers
Coil zippers are incredibly versatile and more flexible than marine zippers, making them an excellent choice for projects with curves. They're water and corrosion resistant, as well as fire retardant. But because the teeth are sewn onto the zipper tape, they're not recommended for marine use.
Coil zippers come in a range of sizes for different applications:
#4.5 Coil Zipper – used in furniture, seating cushions and purses
#5 Coil Zipper – used in duffle bags, backpacks, jackets
#10 Coil Zipper – use in Jeep tops, convertible tops, boat covers, tents
Marine Zippers
Marine zippers are generally heavier duty, making them a good choice for upholstery that's exposed to the elements. The larger teeth are UV and corrosion resistant. They also stand up to salt water much better than coil zippers. These zippers are ideal for marine upholstery because their teeth are molded (not sewn) onto the zipper tape.
Marine zippers also come in a range of sizes for different applications:
#5 Marine Zipper – use in boat cushions, bags and jackets
#8 Marine Zipper – used in marine upholstery, sleeping bags, tents
#10 Marine Zipper – used in boat window enclosures, boat covers, sail bags and Bimini tops
Separating Zippers
Separating Zippers, also called jacket zippers, are most commonly used for boat covers and marine enclosures, but can also be found in jackets, vests and other outerwear. They're called separating zippers because they allow both parts of the tape to come apart completely when the zipper is fully undone.
They're pre-made in various lengths, ranging from 24″ to 120″ in length. These zippers typically feature a double pull so the zipper can easily be open or closed from either side of an enclosure.
Aluminum Zippers
Aluminum zippers are commonly used in work wear and jeans, but are also great for household furniture projects. They are not recommended for upholstery that will be exposed to the elements, as aluminum oxidizes.
What Size Zipper Do You Need?
Now that you have a better understanding of zippers, you might be tempted to replace a broken one. But how do you know which size you need?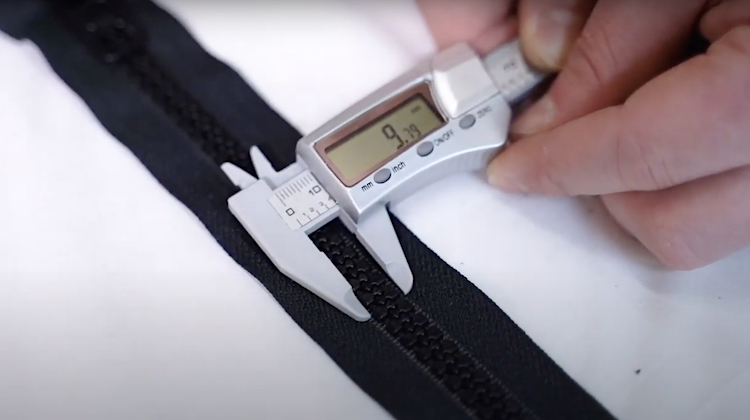 Figuring out the size of a zipper is really easy. Simply close the old zipper so that the teeth are locked together, then take a ruler, measuring tape or preferably a caliper and measure the teeth width on the closed zipper in millimeters.
The measurement corresponds with the size of the zipper you need, so a 10 millimeter zipper will be a #10 zipper.
Where to Order Zippers
Albright's Supply is your one-stop shop for upholstery zippers, carrying a range of types and sizes for all applications.
To learn more about Albright's Supply and browse their online inventory, visit AlbrightsSupply.com. To set up a business account today call: (662) 287-1451.
Of course, you can also follow them on Facebook, Twitter and Instagram.