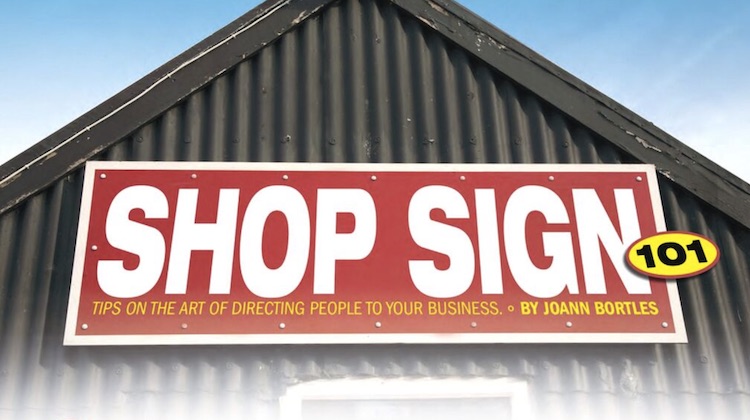 The most important and effective marketing tool that any small business can invest in is a good sign. Unfortunately, not every auto upholstery shop gets it right.
Instead of commissioning signs that are simple and bold, many shops opt for strange colors, hard-to-read fonts or complex graphics. What's more, some shops don't even hang their signs in prime locations.
Whether you're in the market for a new sign or worried that you're existing one may not be ideal, check out the article "Shop Sign 101" in The Shop magazine.
The article, written by a sign expert, is full of tips on how to get the most from your shop sign — including, the "45 mph rule."
One of the biggest mistakes is shop signs with fine details that are hard to see. […]
Maybe you have a complex logo. That might need to be simplified. And sometimes, your artistic pride might have to take a backseat to the needs of your customers. […]
The most common mistakes are trying to cram in too much information, complex backgrounds (like a photo of your work), fancy fonts and/or lettering that is way too small.
Think about it as the 45-mph rule. If someone cannot clearly see what's on your sign at 45 mph, then it's kind of a waste.
To read the full article, check out the March 2017 issue of The Shop by clicking here.
For more business tips, check out The Hog Ring's "Better Business" section.