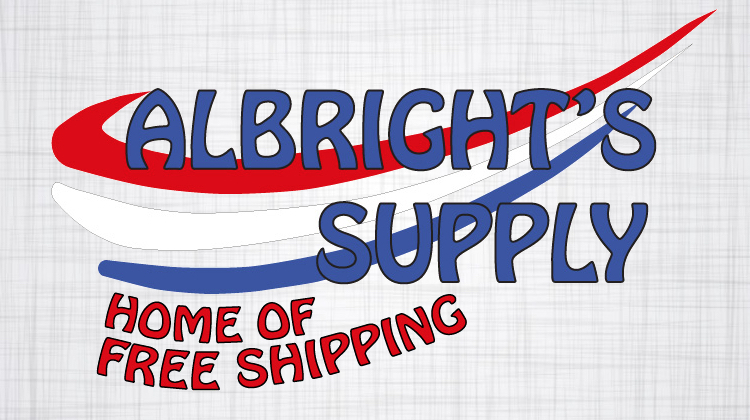 Albright's Supply is having a sale on Auto Revolution Vinyl!
Throughout August, save an additional 5% on all in-stock Auto Revolution Vinyl when you place your order online at AlbrightsSupply.com.
Simply use the promo code REVOLUTION5 at checkout!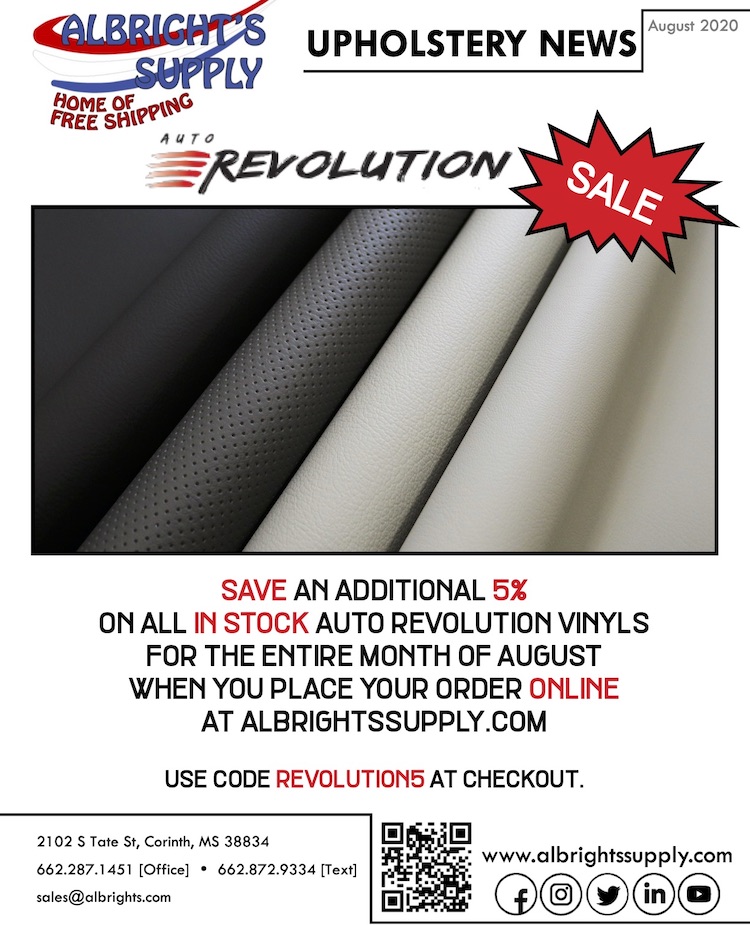 Family owned and operated since 1947, Albright's Supply has its feet planted firmly in our craft. Chris Albright, who runs the company, is a second-generation trimmer who grew up cutting, sewing and installing seat covers just like us.
To learn more about Albright's Supply and browse their online inventory, visit AlbrightsSupply.com. To set up a business account today call: (662) 287-1451.
Of course, you can also follow them on Facebook, Twitter and Instagram.