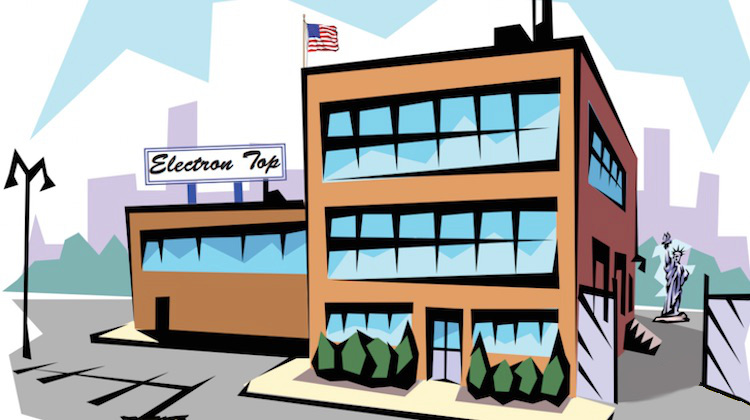 Electron Top's latest newsletter is not to be missed — especially if you regularly order from their product catalog.
The August issue of "Keep in Touch!" includes a list of 10 foreign tops and 7 domestic tops that you should cross out in the catalog, as Electron no longer makes them.
"With good intentions we expected to make the following tops but fortunately the classic tops and 'custom tops' by Electron are keeping us plenty busy," explains Kimmy, office manager at Electron Top.
The newsletter also includes replaced stock numbers for 1994 – 2000 and 2005 – 2020 Ford Mustangs.
Of course, no Electron Top newsletter is complete without a thought-provoking read. This month's essay is about entitlement.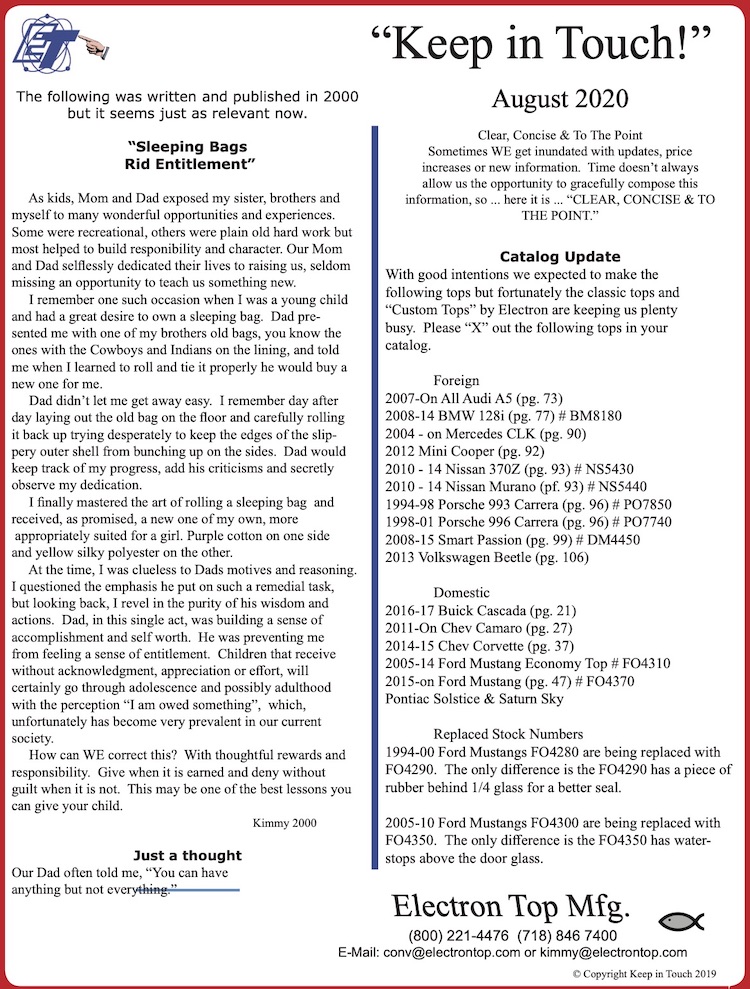 We're big fans of Electron's quality convertible tops, great customer service and commitment to the industry. In fact, Electron Top is one of the few manufacturers left that refuses to sell products directly to the public. Basically, they're limiting their market to ensure our prices aren't affected.
Show your appreciation and support by setting up a business account today. Visit ElectronTop.com or call (800) 221-4476. While on the phone, request a copy of their latest product catalog.