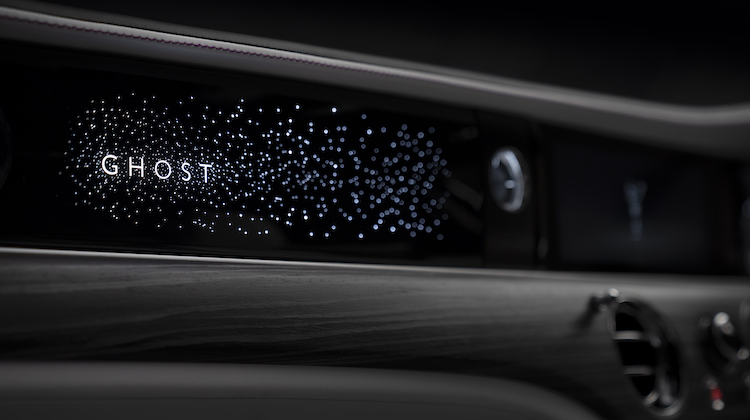 Rolls-Royce breathed new life into car interiors when it introduced the starlight headliner. It aims to do that again with its new Illuminated Fascia.
The super luxury automaker just announced that the new Ghost will feature a fascia, or dashboard, equipped with more than 152 LED lights.
"Developed over the course of two years and more than 10,000 collective hours, Illuminated Fascia brings an ethereal glowing Ghost nameplate surrounded by more than 850 stars into the interior suite of new Ghost," Rolls-Royce said in a statement. "Located on the passenger side of the dashboard, the constellation and word mark are completely invisible when the car is not in operation."
Rolls-Royce says the lights will create twinkle effect similar to the starlight headliner. Of course, it's only a matter of time before the folks at Goodwood start allowing customers to customize the pattern of stars.
The new Ghost will be unveiled on September 1, 2020.
Related Stories: