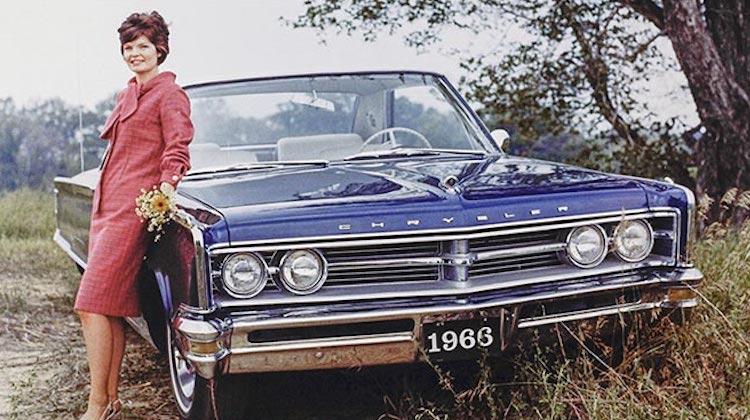 Leather car upholstery is making a comeback! At least it was in April 1966, when The New York Times ran this article.
The short piece, titled "Leather Upholstery Scoring a Comeback," introduces Americans to the idea that leather can be an affordable option on non-luxury cars, as well as the many benefits of the age-old textile.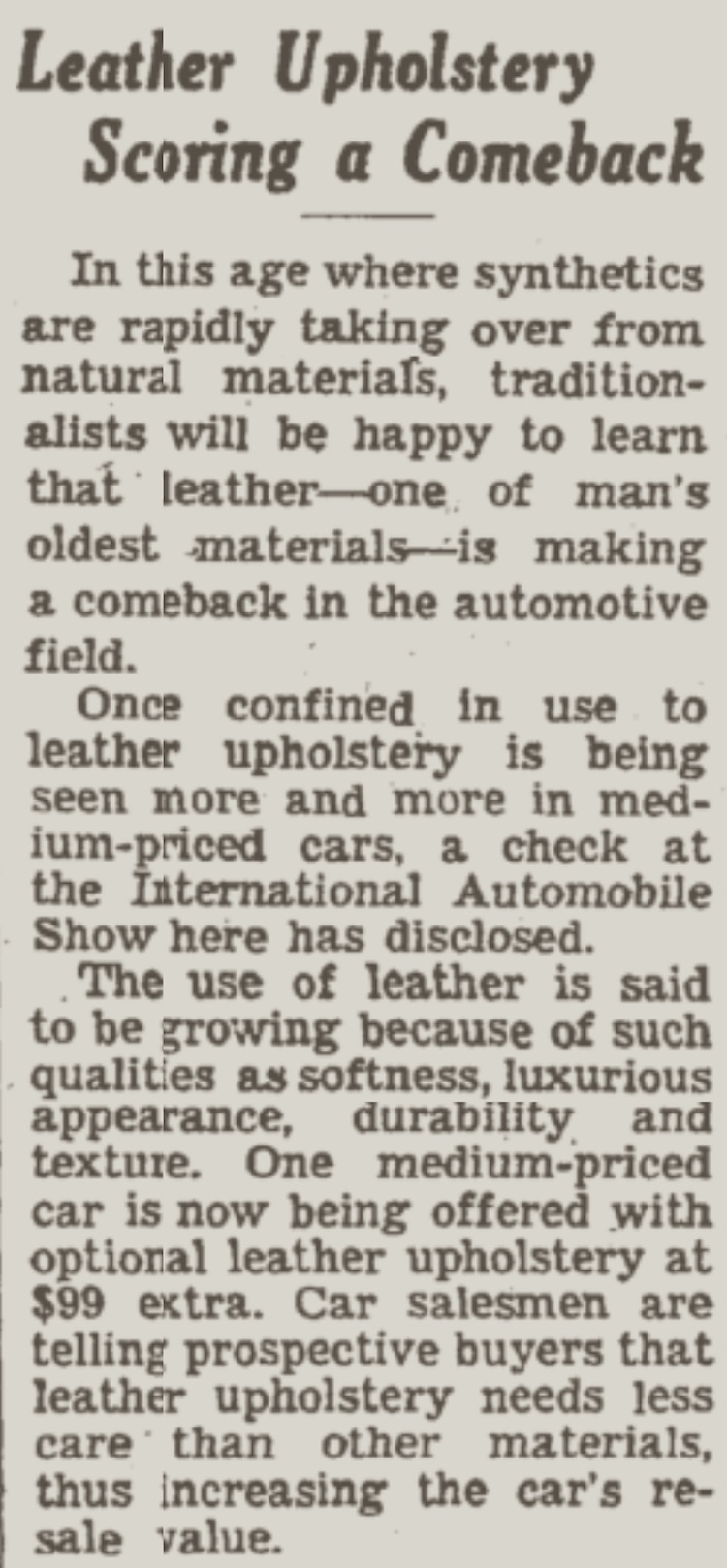 Here's what the article says:
"In this age where synthetics are rapidly taking over from natural materials, traditionalists will be happy to learn that leather — one of man's oldest materials — is making a comeback in the automotive field.
Once confined in use to leather upholstery is being seen more and more in medium-priced cars, a check at the International Automobile Show here has disclosed.
The use of leather is said to be growing because of such qualities as softness, luxurious appearance, durability and texture. One medium-priced car is now being offered with optional leather upholstery at $99 extra. Car salesmen are telling prospective buyers that leather upholstery needs less care than other materials, thus increasing the car's resale value."
Of course, today leather is back in full force. And although automakers are introducing alternatives, real auto enthusiasts know that nothing beats a premium hide — especially those from Hydes Leather.
Still, it's awesome to see how history often repeats itself.