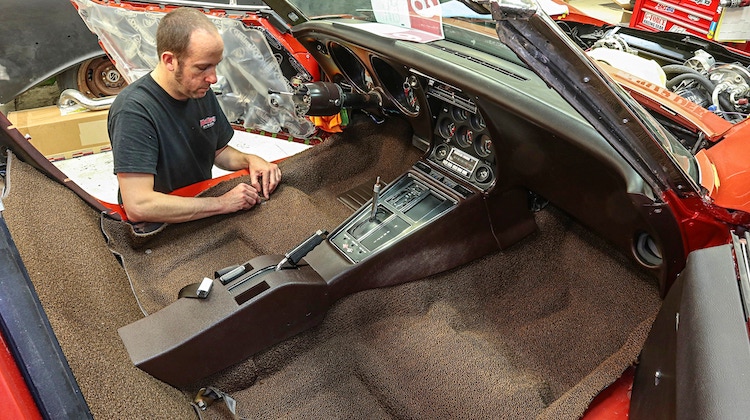 Are you confused about the difference between loop pile and cut pile automotive carpeting? Then check out this video from Albright's Supply.
Their YouTube series "Upholstery Insight" tackles all sorts of questions about upholstery tools, supplies and materials. The latest installment takes on automotive carpeting.
They explain that the main difference in carpets is the pile, which is the fuzzy surface layer you see and feel.
The carpet weaving process involves looping the fibers back and forth through the backing of the carpet. The pile of the carpet is determined by whether those loops have been cut or remain in their original loop form.
This is important because a carpet's pile has a significant impact on its appearance, feel, durability and ease of maintenance.
Watch the video for a full explanation on the advantages and disadvantages of loop pile and cut pile carpets:
Family owned and operated since 1947, Albright's Supply has its feet planted firmly in our craft. Chris Albright, who runs the company, is a second-generation trimmer who grew up cutting, sewing and installing seat covers just like us.
To learn more about Albright's Supply and browse their online inventory, visit AlbrightsSupply.com. To set up a business account today call: (662) 287-1451.
Of course, you can also follow them on Facebook, Twitter and Instagram.