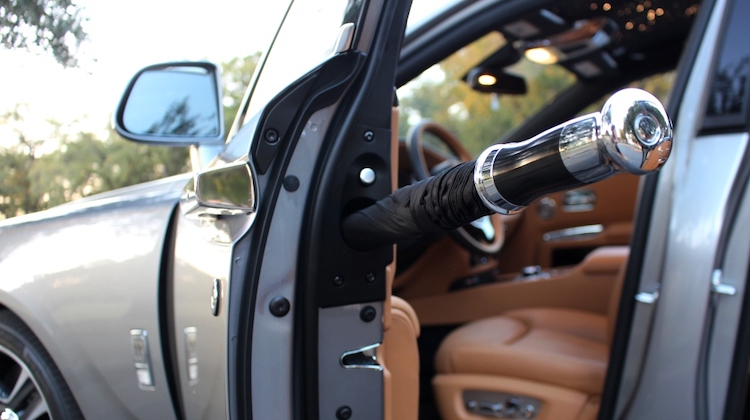 With so many amazing features available in cars these days, it's amazing that one of the most popular is still Rolls-Royce's in-door umbrella.
To their credit, the Phantom and Ghost are  magnificent cars. Hand built in Goodwood, England, they feature luxuries and amenities so extravagant that they almost sound fake. For example, their cabins are trimmed in leather derived from bulls raised in a region of Europe where the climate is too cold for mosquitoes to live, resulting in blemish-free hides. Crazy, right?
Still, what never ceases to amaze car lovers is the pop-out umbrella hidden in the door jamb. 
Yes, it's solidly constructed, coated in water repellant, mildew resistant and wind proof. It's even emblazoned with the Rolls-Royce monogram. But what really impresses people is the compartment in which it hides until rain starts pouring and you have an excuse to stunt on everyone by pressing a button, having it pop out and open to protect your Gucci shoes.
So what does it cost? It'll set you back a cool $700, according to Hot Cars.
That's expensive for an umbrella. But what's $700 to someone who just dropped $500,000 on a car?