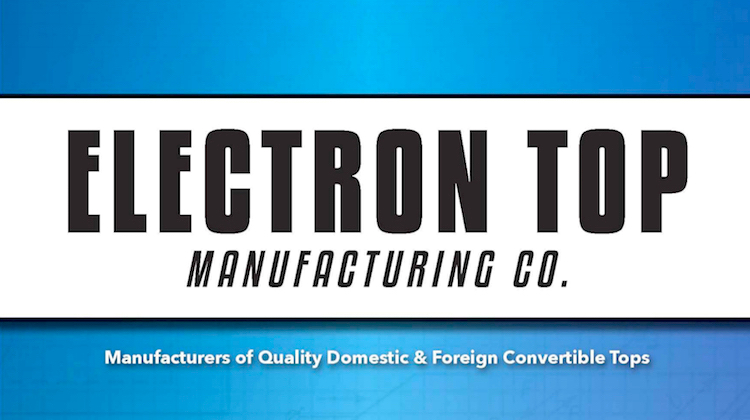 Check out Electron Top's latest newsletter "Keep in Touch!" for the latest product information on convertible tops.
The issue points to a material shortage for the following topping colors: Medium Green on Black, White Crush Grain Vinyl on Black, and Brown on Black Stayfast.
It also notes that the heavy webbing used on some Ford convertibles (1965-1971) and General Motors convertibles (1971-1976) is unavailable. While Electron looks for a new mill to reproduce it, they will make it from TR01 material and lower prices accordingly.
Lastly, Electron Top is now providing a heat-sealed seam service. This is especially useful for customers having a difficult time finding vinyl and cloth tops for simcons, hard roofs and mock tops. Electron is offering this service for $300 to customers that have maintained an account with them within the last year.
Check out the full newsletter below: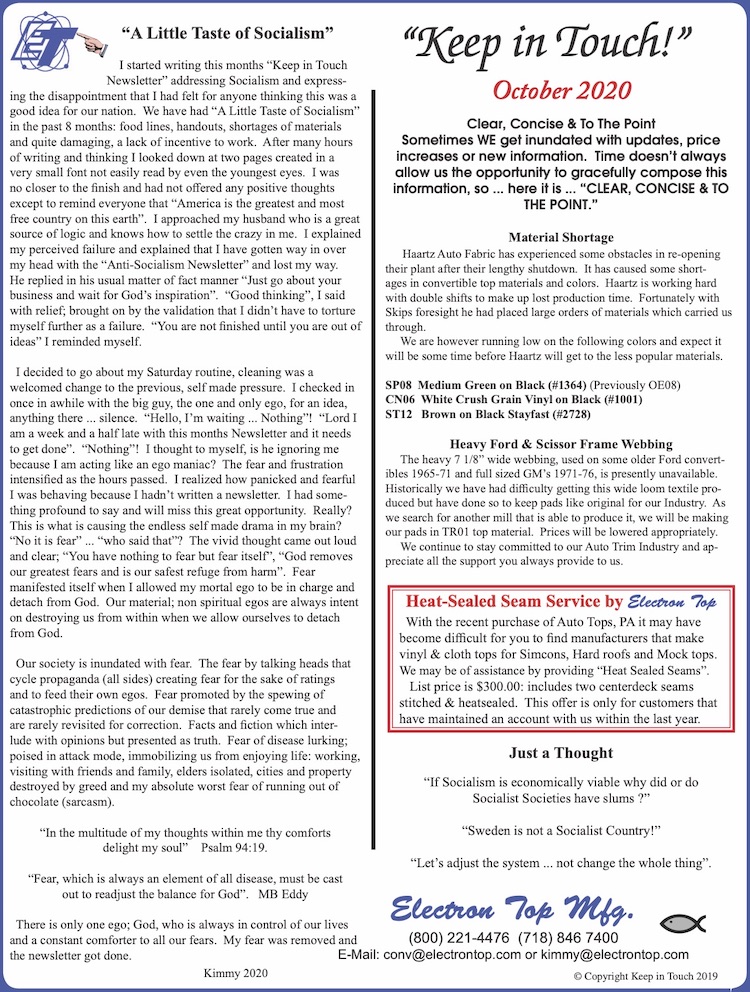 We're big fans of Electron's quality convertible tops, great customer service and commitment to the industry. In fact, Electron Top is one of the few manufacturers left that refuses to sell products directly to the public. Basically, they're limiting their market to ensure our prices aren't affected.
Show your appreciation and support by setting up a business account today. Visit ElectronTop.com or call (800) 221-4476. While on the phone, request a copy of their product catalog.