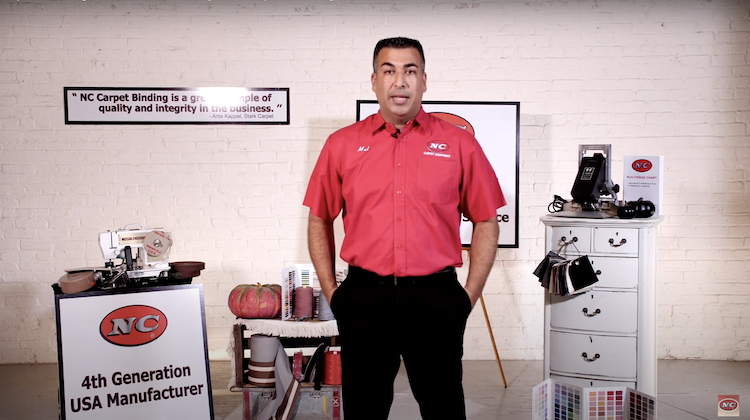 NC Carpet Binding & Equipment's virtual trade show on November 4 was a huge success — and you can still watch it on Facebook.
Join CEO Mal Maher to see their full line of premium industrial sewing machines, sergers, skivers and more.
Everything you were expecting to see and experience at NC's SEMA booth, you'll see online. That includes huge discounts and cameos from your favorite trimmers — including Shane Lile of Sewn Tight Custom Interiors and Chris McClintock of Bux Customs.
That's not all! NC is giving away a NC6L 30″ Long Arm Sewing Machine to one lucky trimmer! "Tune in and get involved. Someone's leaving the livestream with an NC 30″ Long Arm," Mal said.
Huge Discounts
Mal and the NC team will provide live demos and answer your questions about their best selling machines, which have all been discounted:
NC6 Single Needle Sewing Machine: $1850 / Now $1649
NC6L 30" Long Arm Sewing Machine: $4900 / Now $4299
NC11 Double Needle Sewing Machine: $3500 / Now $3099
NC11L Long Arm Twin Needle Sewing Machine: $5500 / Now $4799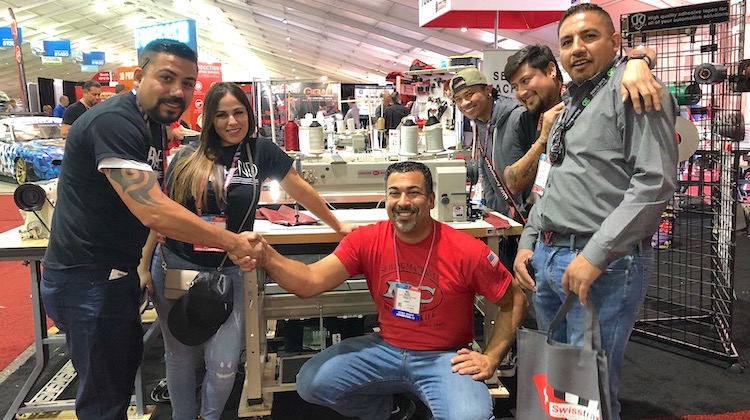 NC1508NH Extra Heavy Duty Sewing Machine: $1950 / Now $1749
NC-Post Twin Needle Post Bed Sewing Machine: $3950 / Now $3499
NC553 Cylinder Bed Sewing Machine: $2700 / Now $2299
NC Leather Skiver SK2019: $1600 / Now $1299
NC1508L25 Extra Heavy Duty 20″ Long Arm Sewing Machine: $5750 / Now $4899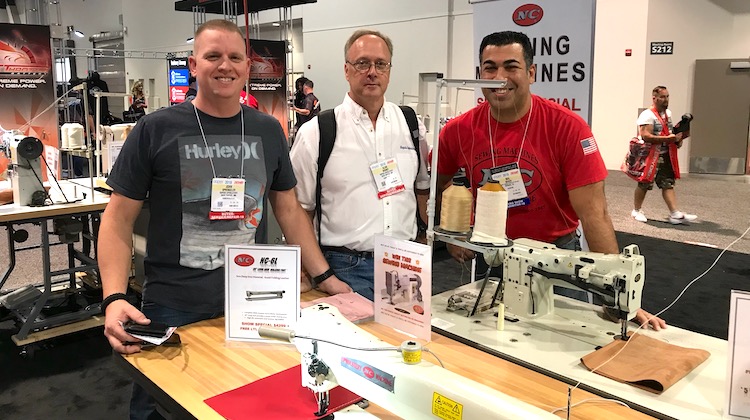 NC1508NH-B Heavy Duty Carpet Binder: $2500 / Now $2199
BAC Ultimate Cornering Binder: $8000 / Now $7199
81200AIR Ultimate Cornering Serger with Auto Mat Setup:  $6750 / Now $6099
NC5L 20" Long Arm Zig Zag Sewing Machine: $5500 / Now $4899
See a machine you like? Ask Mal a question. He'll tell you everything you need to know during the event, and can even chat with you afterwards.
Best of all, sale prices are good until November 6, 5pm ET.
NC's Biggest Giveaway Ever
To mark the occasion, NC is giving away its biggest prize ever!
One lucky trimmer will take home a NC6L 30″ Long Arm Sewing Machine. That's a $5,000 value + free freight!
Trust us, this machine is a game changer! It'll take your workflow and projects to an entirely new level.
To enter, simply follow these two steps:
Tune into the NC Virtual Trade Show today at 1pm ET on Facebook.
Share the livestream video on your Facebook page before or after the event.
For a bonus entry, tag NC Carpet Binding on Facebook or Instagram, showing off your latest project.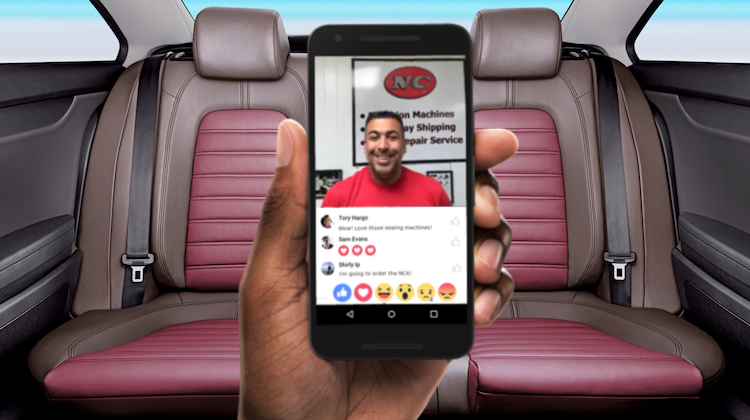 NC's virtual trade show was a blast! And even though it's over, the information provided is still valuable.
To learn more about NC Carpet Binding & Equipment, visit N-CCarpet.com or call 1-800-526-1184   You can also follow them on Instagram and Facebook.