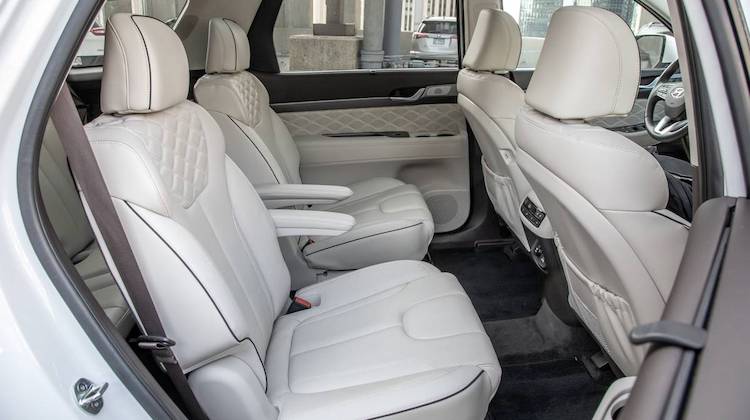 Hyundai finally has a solution to the 2020 Palisade's leather upholstery, which drivers say stinks like "rotten produce" and "old socks."
Miles Johnson, the automaker's spokesman, says they've identified the problem in Calligraphy and Limited trims as coming from the Nappa leather-wrapped headrests.
Johnson told Car and Driver that there is a process available at dealerships to neutralize the odor. Customers are advised to bring their cars in for immediate treatment.
Still, it's not clear if the treatment will work. Cars.com, which was the first to report on the issue, tried the service but ultimately had to replace all of its headrests to keep the stink away.
As for why the leather smells, Hyundai said it's the fault of a supplier's manufacturing process. It has since switched suppliers.