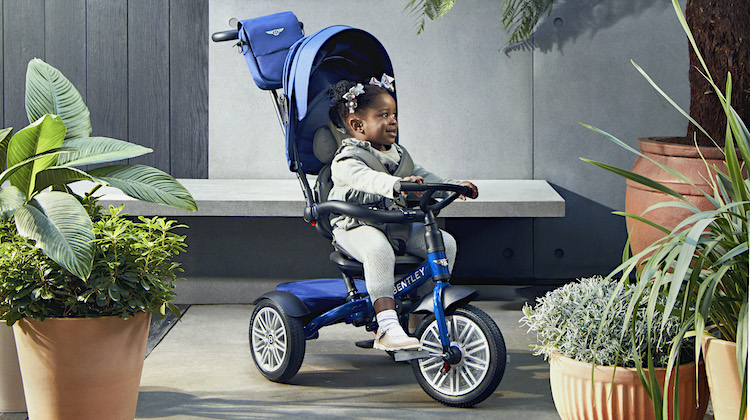 Luxury automakers are increasingly targeting young drivers. But Bentley Motors is going really young with the introduction of its new 6-in-1 Trike.
Toddlers with a taste for the finer things will love this new ride, which transforms from a stroller into a tricycle. Kids are eased into the transition with six adjustable modes.
Of course, this is no ordinary trike. Its design and leather upholstery are inspired by such super luxury cars as the Continental GT and Flying Spur.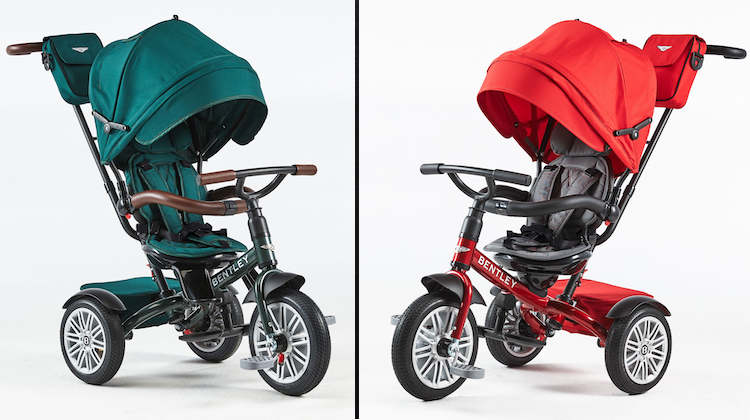 "The Bentley 6-in-1 Trike takes inspiration from our cars," Bentley says on its website. "The elegant cross-stitched, diamond quilted seat is reminiscent of a Bentley interior, whilst leather-wrapped detailing further reflects the quality of the trike. Ensuring a smooth ride, the rubber wheels are reminiscent of those found on a Bentley, with the iconic Bentley 'B' adorning the centre cap of each wheel. The Bentley emblem can also be spotted below the handlebars, whilst the Bentley name is elegantly painted across the frame of each trike."
That's not all, the trike features loads of safety features, including a 5-point seatbelt, cushioned shoulder pads, detachable safety bar, rear brakes and anti-slip pedals.
To top it off, the trike features a UV- and water-proof canopy in Spruce, Onyx, Dragon Red or Sequin Blue.
The sweet ride is surprisingly affordable too, priced at just $550.
I'm a bit old for these wheels. But if Bentley ever comes out with a skateboard, count me in!