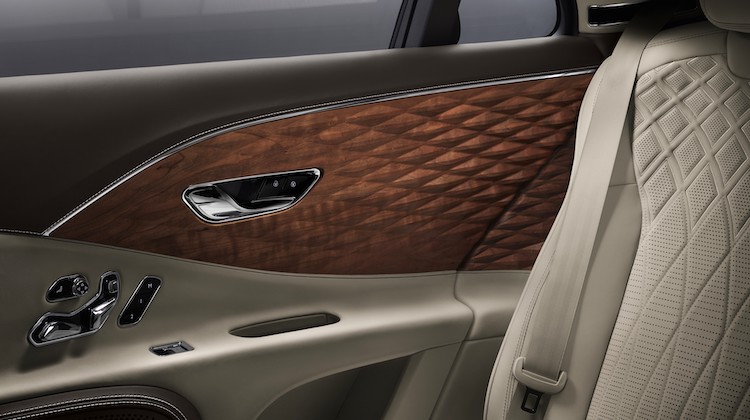 Bentley Motors just introduced the world's first three-dimensional wood door panels for the all-new Flying Spur, and they look incredible.
The panels, handcrafted from a single block of American walnut or cherry timber, are carved to match the diamond pleats featured on the Flying Spur's seat upholstery.
"Three-Dimensional Wood is a world-first for the automotive sector — a striking, diamond-shaped pattern enhanced with a three-dimensional surface finish machined directly into the wood," Bentley said in a press release.
Each wood panel features 150 veneered diamonds that are individually carved using old-world and modern techniques.
"The Three-Dimensional Wood parts are not made using veneers, as is typically applied to the fascia and waist rails," said Bentley. "Instead, each is created from a single block of timber. To achieve the three-dimensional surface, skilled operators carve the wood with a multi-axis routing machine to a tolerance of 0.1mm, less than the thickness of a human hair, hand-finishing the cuts for perfect results. An open-pore lacquer is then applied, allowing the true color and texture of the wood to shine through for a refined, natural appearance."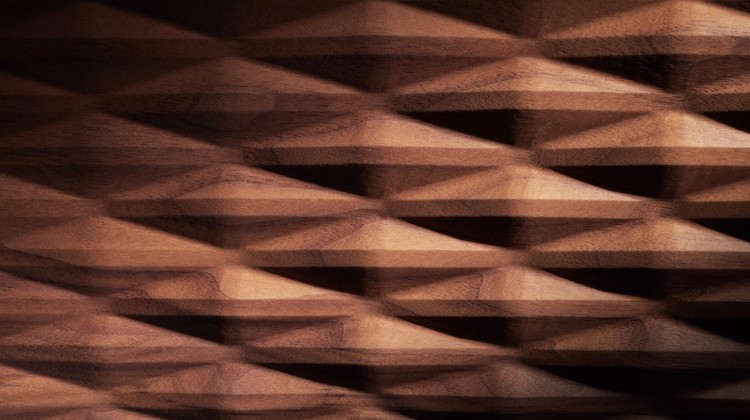 Bentley unveiled the wood panels at the 2015 Geneva Motor Show in the EXP 10 Speed 6 concept. They're finally available to customers!
To see more great Bentley interiors, click here.