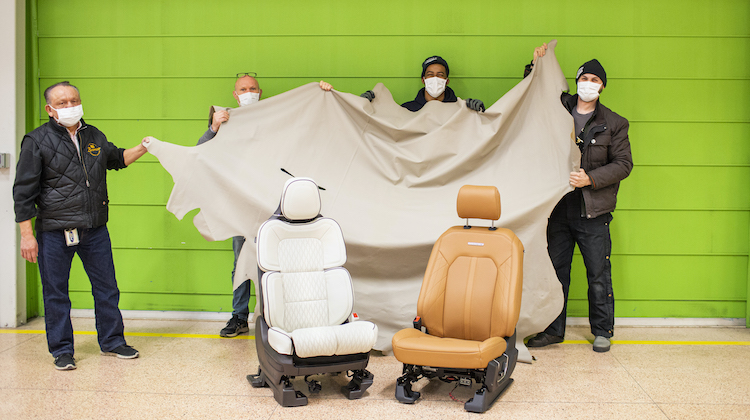 Ford Motor Company unearthed more than $100,000 worth of unused leather hides and is donating it all to two small businesses that support veterans and domestic abuse victims.
The automaker stumbled upon the stash of leather as it was preparing to demolish the Ford Product Development Center in Dearborn, Michigan. The hides were used by the Ford color and materials team to design seats for the Ford F-150 King Ranch, Lincoln Navigator and other premium models.
The hides were sitting in the building's basement, along with other equipment and tools. Ford had completely forgotten about them until they started cleaning the building out.
To do something positive with the find, the Ford Fund identified two small local businesses — Pingree Detroit and Mend on the Move — that could benefit from the leather.
Both businesses use leather to create boots, wallets, drink coasters, jewelry and other small goods. While Pingree Detroit employee veterans, Mend on the Move employs women survivors of abuse.
"This is a unique situation where we are able to donate bundles of real, automotive-grade premium leather to small businesses in Detroit," said Jim Conner, 3D process director at Ford. "We're excited to see these leather hides that were collecting dust in the basement be put to good use by impactful businesses in the community."
What an amazing find!