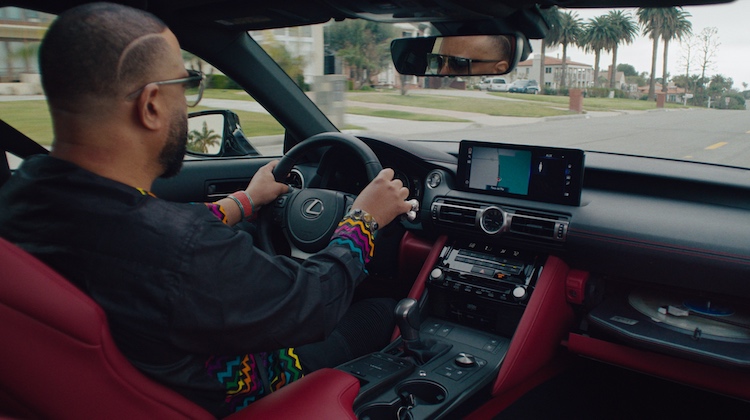 Lexus just put a whole new spin on vinyl interiors.
The Japanese automaker unveiled a Lexus IS Wax Edition, which features a fully functional turntable in its glove box. Lexus says it's "capable of playing vinyl records while the car is in motion without missing a beat — even on a bumpy road."
The one-off vehicle is a collaboration between Lexus, MC Madlib and producer Kaytranada.
The build was captured in a two-episode documentary series by Pitchfork called "Driven by Sound." The first installment is mostly about Madlib and Kaytranada. The second documents the creation of the in-dash turntable.
"When I make music, I usually do it in headphones, so I hear everything clear," said Madlib. "And I take it to the car, test it out. Every time. That's the big test. To have the turntable in a Lexus? That's beyond."
"When Lexus said they wanted to build this car, I didn't think it was possible," added Kaytranada. "It was amazing to see and hear vinyl playing while cruising in a car."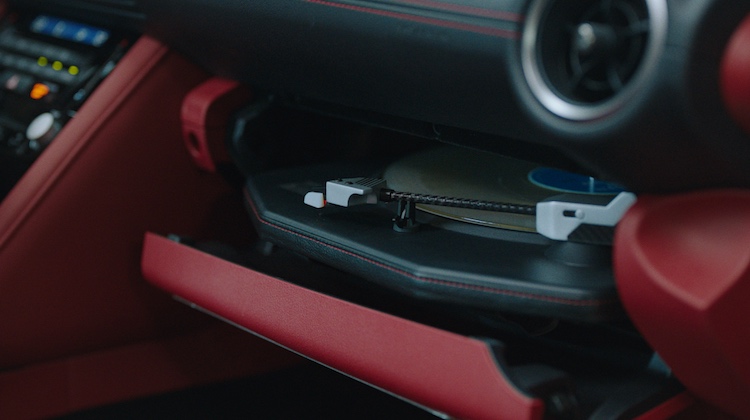 Lexus commissioned SCPS, an LA-based custom fabrication studio, to build the audio system.
"The record player, created with a 3D printer and modified with carbon fiber and machined aluminum, fits snuggly into the vehicle's glovebox and is large enough to play a full-size 12-inch record," Lexus said in a statement. "Once the needle hits the grooves, a rotating motor helps stabilize the turntable to avoid skipping while the vehicle is in motion. The enhanced suspension system of the Lexus IS and fine-tuned handling provide a smooth and stable ride, which are critical for the needle of a record player."
Of course, the IS Wax Edition is just the latest crazy concept from Lexus. In the last few weeks, they also unveiled a Lexus IS-inspired sneaker and Lexus IS Gamers Edition cabin.
It's a clever concept… and even more clever marketing.