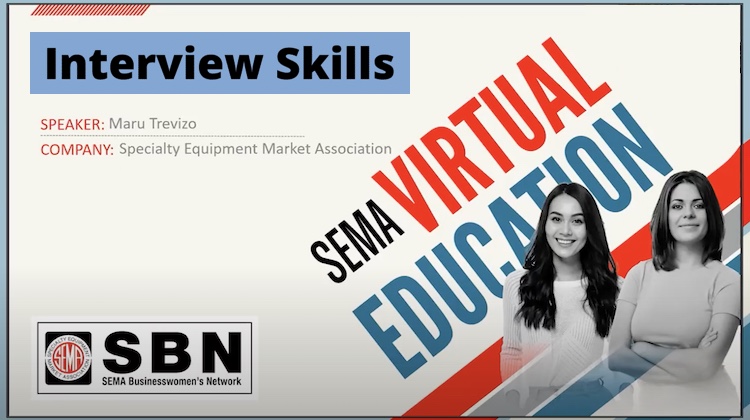 If you're a woman looking for a job in the auto trim industry, then check out this free webinar SEMA is hosting on interview skills.
"An interview may be the most important step of a job search," SEMA's Businesswomen's Network says in the event description. "At this point, the prospective employer has already reviewed you resume and has picked you as one of their top candidates. Get tips and tricks from HR professionals on what to do and what to avoid in an interview, in order to secure the job offer."
The 1-hour event will be moderated by Holly Chun, HR manager at The Retrofit Source, and feature guest speaker Maru Trevizo, vice president of human resources at SEMA.
This is part two of the Businesswomen's Network series on "Perfecting Your Job Search." To watch a recording of part one, "Resume Do's and Don'ts," click here.
The free webinar on interview skills will be held on April 27 at 2 pm ET / 11 am PT. Register here.