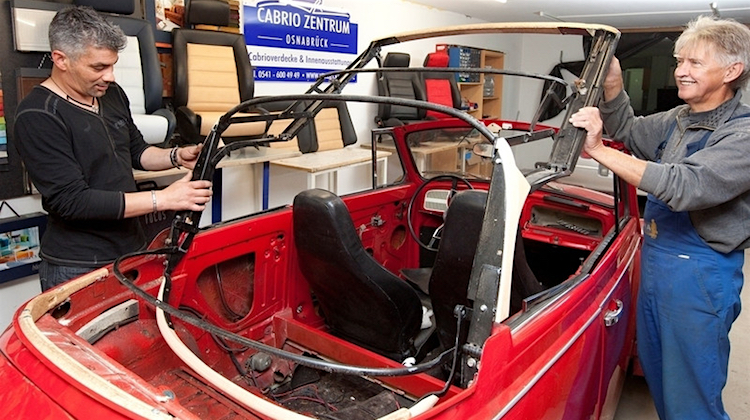 Auto upholstery shops that generate a lot of revenue but make very little profit are doomed to fail — unless they find ways to increase their margins.
Three of the most basic ways to do this are to increase prices, reduce costs and maximize productivity. But what does that all mean?
1. Charge what you're worth
Stop preparing estimates based on the old formula of material + labor = price. The fact is, when customers come to our shops they're getting so much more than that.
Consider all the other benefits customers receive when they employ our services. For example, the comfort of knowing that their cars are being worked on by qualified professionals in a secure and fully insured garage; our vast knowledge of the craft, industry, suppliers and materials; an expert eye for automotive design; years of hard-earned experience and skills; and an unblemished reputation for quality work.
If factors like these aren't reflected in your price, then adjust it.
Every trimmer deserves fair pay for honest work. None should be made to feel they're being short changed or undercut.
If you're keeping your labor rate low to attract customers, you're not being fair to yourself or other shops, which may be forced to lower their prices to compete.
Remember, we're not just a trade. We're a craft. And craftsmen should always charge what they're worth.
2. Lower your cost of materials
A surefire way to maximize profits is to lower your cost of supplies and materials. This is tricky, though, because you don't want to use inferior products that won't hold up, damage your reputation and cost you more money in the long run.
The best ways to lower material costs on quality products are to purchase in bulk, take advantage of sales and promotions, and reduce shipping costs.
A good place to start on all these fronts is The Hog Ring's network of sponsors, who we selected based on their quality products, fair prices, great customer service and commitment to the industry.
In fact, every month we publish articles about our sponsors' latest sales and promotions. Their websites – which you should visit often – list even more.
But don't just stop there. Be proactive in securing the best possible deals for your shop.
Do this by (1) Price shopping for materials, (2) Inquiring about quality alternatives to name-brand goods, and (3) Asking suppliers who you regularly buy from if they can cut you special deals based on your order history.
The more money you save, the more money you'll make.
3. Be more efficient and productive
If time is money, then it only makes sense that trimmers who waste time also waste money. So stop dillydallying and get to work.
Consider this real-world scenario: You charge $225 to repair a headliner in a 2004 Mitsubishi Galant. Assuming the job costs you $25 in supplies, you stand to make $200. Right?
Yes, but not really. Here's why…
If the job takes you three hours to complete, you'll earn about $66 per hour, which is a decent labor rate.
However, if you waste time and let the headliner take a full 8-hour workday to complete, then you're only earning $25 per hour, which hardly seems worth the effort — especially when you factor in daily operation costs, like insurance and electricity.
Clearly, the more efficient you are, the more profitable your work becomes.
For more tips and advice on how to grow your business, check out our "Better Business" section.