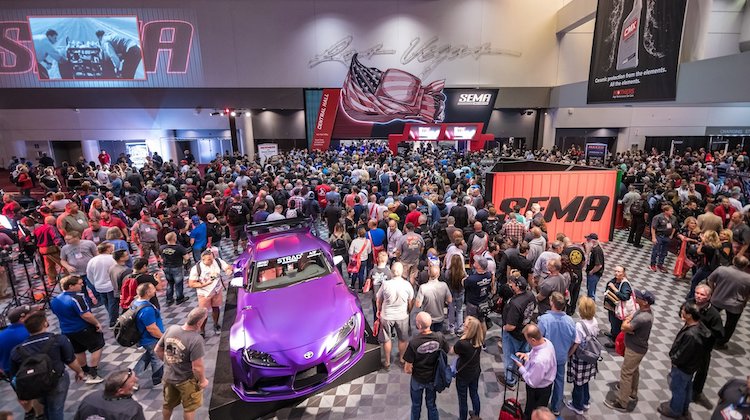 Did you build a custom interior that you want to feature at the 2021 SEMA Show? Here's how to do it.
Show organizers are now accepting applications for feature vehicles.
Every vehicle displayed must be sponsored by an exhibiting company, so find one whose products you used to create your interior and ask them to back you. Then complete the application.
In addition to being displayed at the show, each vehicle will also be featured in the SEMA Show app displaying: vehicle photos, make, model, year, color, products used as part of the build, builder's name and the name and booth number of the sponsoring exhibiting company.
While completing the application, you may also choose to enroll the vehicle in "SEMA Battle of the Builders" — an annual contest that awards extreme talent, creativity and craftsmanship.
To complete the application, click here.
The 2021 SEMA Show will take place November 2 – 5 at the Las Vegas Convention Center in Las Vegas, Nevada.