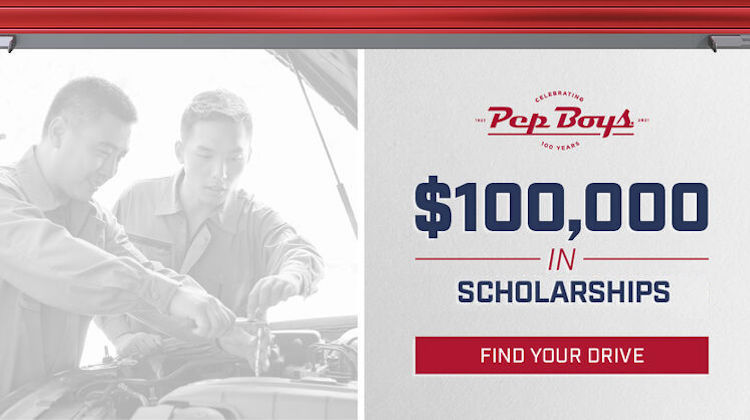 Pep Boys is offering 15 scholarships to automotive students through its "Find Your Drive scholarship" program.
The automotive aftermarket chain will award five $10,000 scholarships and 10 $5,000 scholarships for a total of $100,000.
"Our country is facing a growing need for skilled automotive technicians," Pep Boys says on its website. "If you're dedicated to pursuing a technical career, Pep Boys is prepared to help. Apply for a 'Find Your Drive' scholarship today and take an important step toward accelerating your career."
To be eligible, you must be either accepted to or currently enrolled in an accredited college, university or trade school within the U.S. or Puerto Rico. You must also be pursuing an automotive technician degree or certification — which, in many schools, includes automotive upholstery.
Applicants must complete an online application and submit two letters of recommendation, as well as a typed essay or video titled "Why I want to be a top technician."
For more details and to apply, click here.