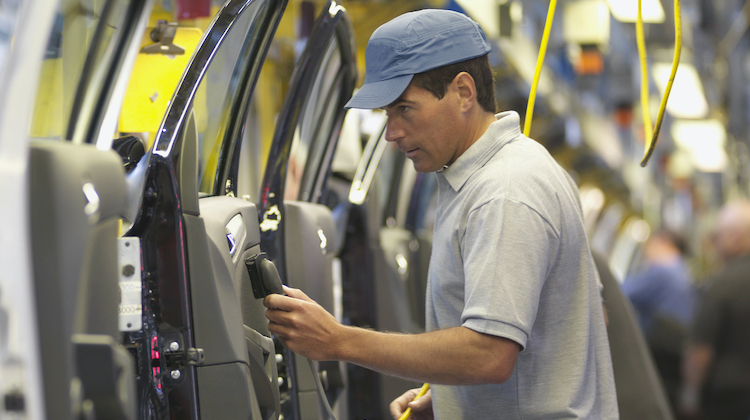 With the auto industry facing increased pressure to produce greener cars, two textile companies are collaborating to manufacture the first carbon-negative material suitable for automotive applications.
Origin Materials Inc., a carbon-negative materials company, and Solvay, a global supplier of chemicals and materials, are developing the material.
Unlike carbon-neutral manufacturing, which strikes a balance between the amount of carbon dioxide emitted into the atmosphere and how much is removed from it, carbon-negative manufacturing requires that more carbon dioxide be removed from the atmosphere than is emitted.
The companies believe automakers will be excited for the new material, especially with so many trying to decarbonize their supply chains in search of that perfect "zero carbon" car.
Some companies — like Microsoft and Evian — are already carbon neutral. But no automaker can boast the same. The first one that does stands to make a lot of money.
"The automotive industry is undertaking a massive transition to net zero. But electrification alone won't be enough to get there," said Origin Materials co-CEO Rich Riley. " Without low-carbon and carbon negative solutions for materials, it simply isn't possible to manufacture a zero-carbon car. By working together, Solvay and Origin Materials will help turn the automotive industry's net zero ambitions into reality for countless brands."
If automakers are serious about producing "zero carbon" cars, then carbon-negative materials are in their future — and ours.