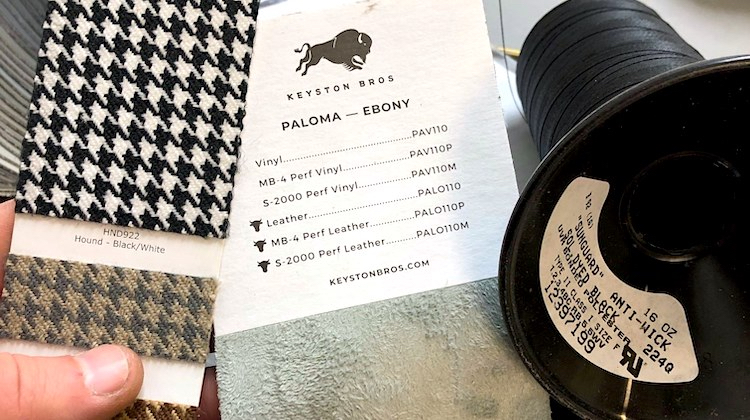 We're excited to introduce The Hog Ring community to our newest site sponsor: Keyston Bros — one of the oldest and largest suppliers in the upholstery industry.
Founded in 1868, Keyston Bros started as a small, family-owned business manufacturing and selling whips and lashes on the streets of San Francisco, California. Today, it's one of North America's leading suppliers and innovators of fabrics, vinyls, leathers and textiles. They serve numerous markets, including automotive and marine.
"We're absolutely thrilled to join The Hog Ring," said Brooke Kahn, vice president of marketing. "As a longtime supporter of independent trim shops, Keyston Bros is making its resources available to trimmers and dedicated to helping grow this promising community of talented craftsmen."
With more than 200 employees at 20 warehouses and branches across the United States, there's always a Keyston Bros location close by.
Trim shops without an account should open one today. Keyston provides outstanding customer service, an expansive product line, and just-in-time shipping so that you're never stuck waiting for products and supplies before starting a project.
Best of all, they're on the cutting edge of innovation — offering affordable alternatives, exclusive and customized fabrics, and even imported goods.
"We stock everything trimmers need to produce beautiful, high-quality work, even the hard-to-find products used overseas," said Kahn. "Give us a call and tell us what you're looking for. One of our experienced customer service reps will gladly help you out."
To learn more about Keyston Bros, visit keystonbros.com and follow them on Facebook and Instagram.