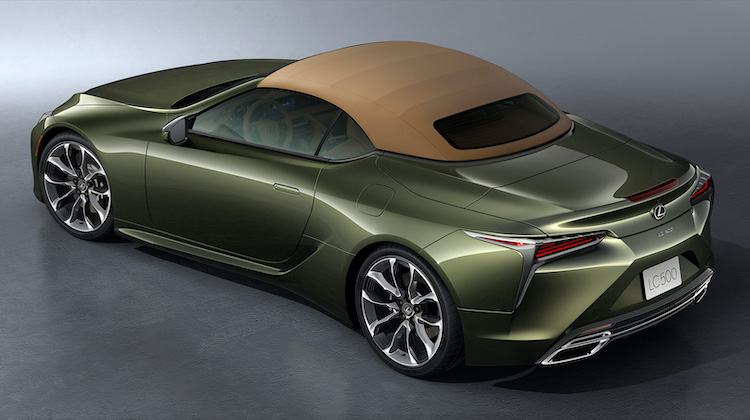 Long gone are the days when convertible cars were only good for summertime driving. The Haartz Corporation makes convertible soft top fabric that's so well insulated it can even keep passengers comfortable in sub-zero temperatures.
Need proof? You got it…
Toyota Motor Europe (TME) recently froze a Lexus LC that was equipped with a convertible soft top made from Haartz's Sonnenland A5B/DS soft top material.
Sonnenland A5B/DS is a high-performance, acoustically enhanced 3-ply topping with acrylic twill weave facing, rubber inner-layer and polyester dobby backing. It's the same topping found on such cars as the Audi A5 and Porsche Boxster.
TME placed the Lexus in deep freeze at the Millbrook Cold Weather Chamber, where the temperature dropped to -0° F (-18° C).
In such conditions, most people would expect the entire car — including its interior — to turn into a giant popsicle. But that's not exactly what happened.
Instead, the convertible soft top remained flexible enough to allow for normal operation of the roof system, maintaining its functionality of protecting the vehicle occupants from the outside elements.
"Haartz has always committed itself to providing the highest quality soft top material for convertible owners on the market," said Matthew Williams, vice president of global automotive exteriors and new markets for Haartz. "This test from Toyota Motor Europe and Lexus shows that by using the latest innovations in textile manufacturing, soft tops can provide just as much protection for your vehicle against the elements as a traditional hardtop cover would."
Basically, the test showed that Haartz topping can provide the same level of protection as a hardtop without sacrificing the comfort and style of a soft top convertible.
We knew that convertible soft tops have come a long way, but this really proved it. Wow.
To learn more about The Haartz Corporation, visit Haartz.com. You can also follow Haartz on Facebook, Instagram and Twitter.
Related Stories: