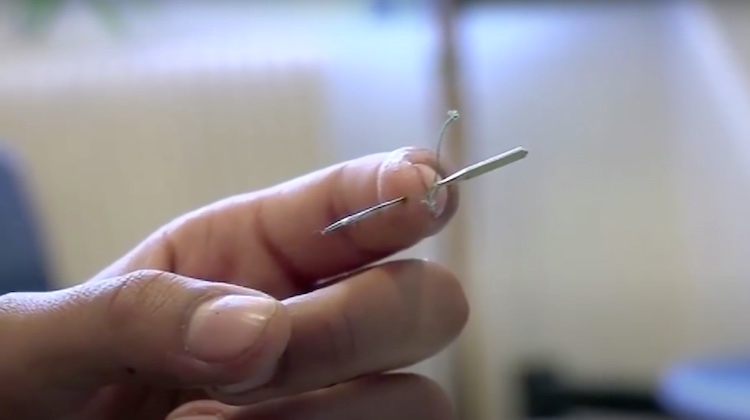 Every auto upholsterer knows the god-awful feeling of running a staple, hog ring or sewing needle through a finger. It sucks — especially if you hit bone.
We recently stumbled upon an episode of the hit BBC television show "Bizarre ER," in which a woman learning how to operate a sewing machine does exactly that.
Emily Otchie, who's surprisingly calm, is admitted to the emergency ward of Northampton General Hospital in Northamptonshire, England, with a bulky sewing needle punctured all the way through the tip of her index finger.
Watch as doctors take an x-ray, inject her with painkillers, use a wire cutter to snap the needle in half and then yank it out of her finger.
Consider yourself warned: It ain't pretty…
Some lessons are hard-learned. But you can be sure they won't be forgotten.
Do your co-workers a favor and force them to watch this video. It might just save them a finger.