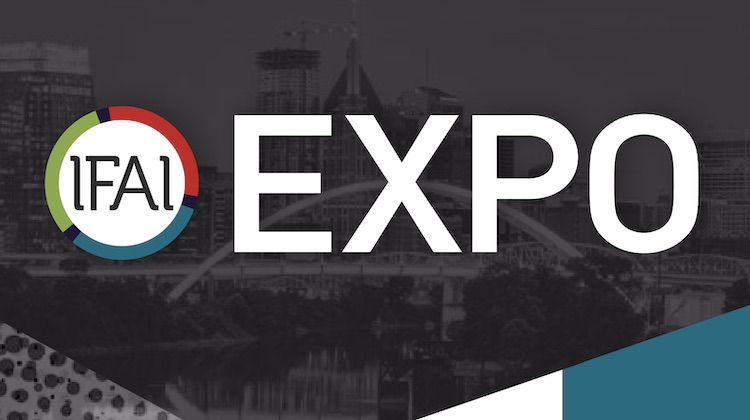 The IFAI Expo is less than two months away. Who's going?
The textile industry's largest event returns for in-person attendance just in time for its 100 year anniversary.
"For a century, IFAI Expo has been the industrial fabrics industry's flagship show," organizers say. "As the premier textiles event, Expo is the place where over 4,000 industry stakeholders and leaders connect, learn, and make purchases in order to grow their businesses."
The annual event, hosted by Industrial Fabrics Association International, is not to be missed. It covers the all sectors of the textile industry, including automotive, marine, aviation, medical, hospitality, home furnishing and more.
This year's expo will take place November 2 – 4 in Nashville, Tennessee.
It will focus on textile sourcing, education and networking. Attendees can chose from 18 classes covering a wide range of topics, from "Sustainable Textiles" to "The Supply Chain in the Wake of Covid-19."
There will also be more than 300 exhibitors, live demonstrations and products available for order on the showroom floor. At night, attendees will enjoy Nashville's nightlife with parties, live music, great food and drinks.
To learn more, visit ifaiexpo.com.