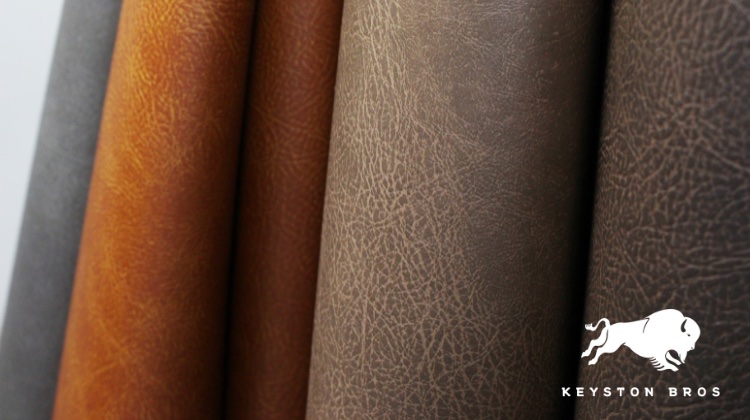 Are you in the market for a high-quality faux leather that looks distressed? Then check out Cheyenne from Keyston Bros.
Cheyenne, a PVC textile with acrylic topcoat, was created to emulate rustic, artisan leather. It appears to capture years of aging, patina and organic scarring, while offering the superior durability, flame and stain protection of vinyl.
The material is additive-free and bleach cleanable, making it ideal for a wide range of applications, including automotive, hospitality, restaurant, workspace, senior living and residential upholstery.
There's a reason why the Keyston team boasts that Cheyenne is "faux real" — it looks amazing!
"Many people are attracted to genuine leather because of its imperfections and the unique way it looks after it ages," said Brooke Kahn, VP of Marketing for Keyston Bros. "With Cheyenne, you get that distressed, worn-in look without any of the downsides like durability issues."
In fact, Cheyenne is rated for extreme durability, having endured a 400,000 double rub test. It's also fire, stain and mildew resistant.
To see Keyston Bros' full range of Cheyenne, click here. It's part of their Showdown Collection, which also features two other faux leather lines: Remington and Colorado.
Founded in 1868, Keyston Bros is one of North America's leading suppliers and innovators of fabrics, vinyls, leathers and textiles. They serve numerous markets, including automotive and marine. With 19 warehouses and branches across the United States, there's always a Keyston Bros location close by.
To learn more about Keyston Bros, and create a shop account, visit keystonbros.com. You can also follow them on Facebook and Instagram.
Related Stories: